You never know what you're going to see on a day wandering through ye olde London Town. After awhile, you can get a bit blase about it. Nothing will phase a Londoner, not a man in a superman outfit with a briefcase on the tube, not a guy eating an entire knob of devon on the way to Heathrow, nor elderly gentlemen wearing eyeshadow and nail polish.
I know these don't really fall into the same catgeory, but as we have been living in our new flat for a couple of weeks now I thought I would document the things I see when wandering around our neighbourhood, like on the way to the gym, or meeting my sister for shopping or, well, that's kind of all I do these days.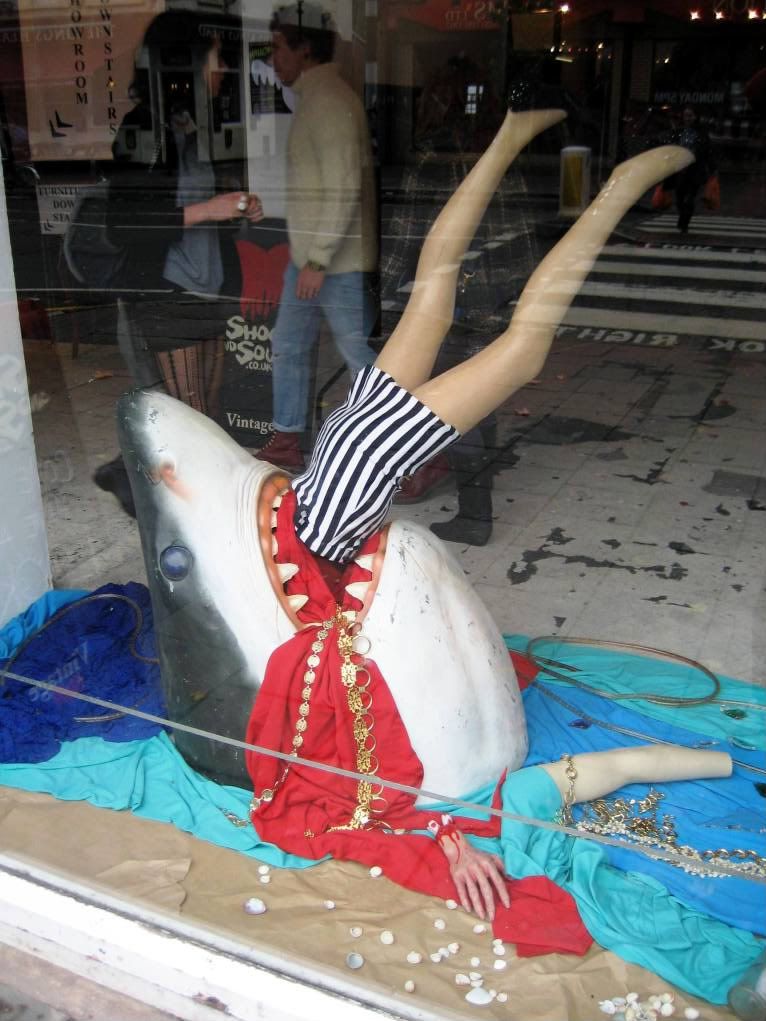 Heaps of good vintage stores to explore. This is a new one called Shock & Soul on Essex Road.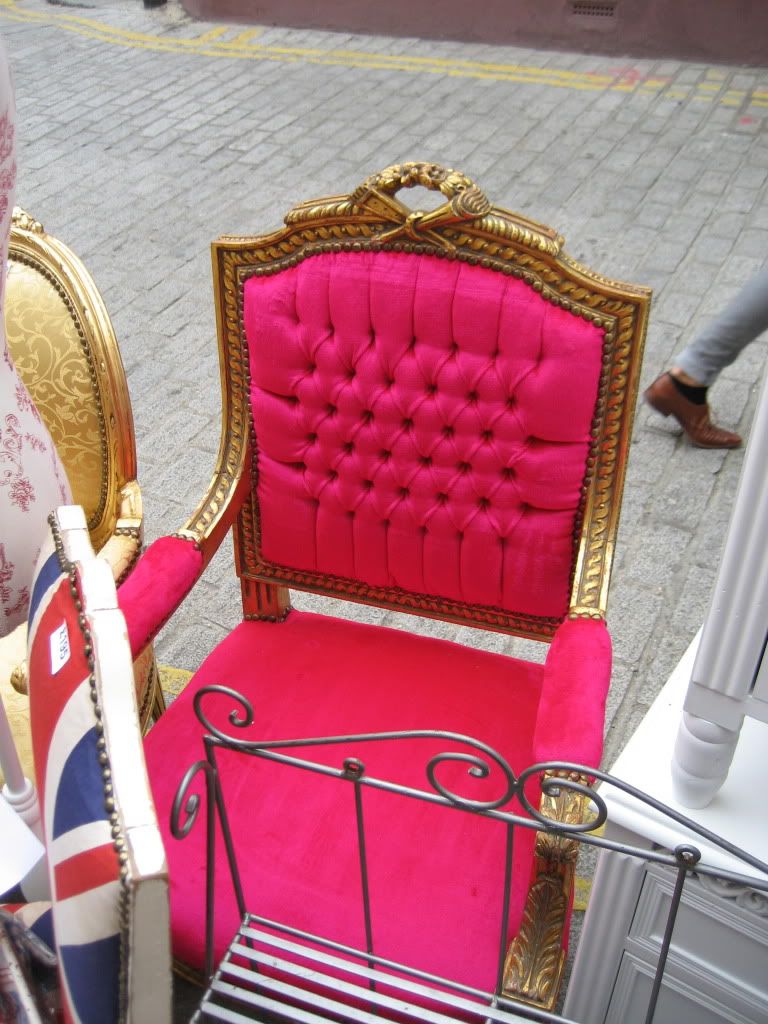 If I was in the market for a chair Paris Hilton could be proud of...this colour kind of hurts your eyes when the sun shines on it. To be placed in dingy houses only.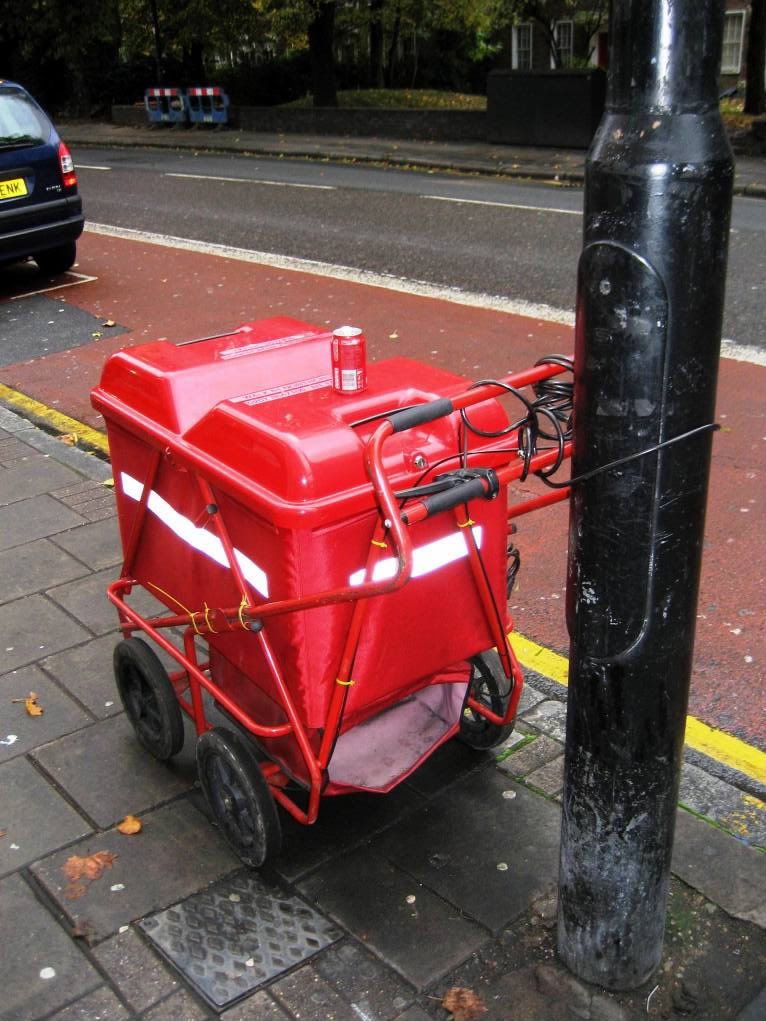 Wonder how long this has been sitting there? Did this postie start his strike mid-shift?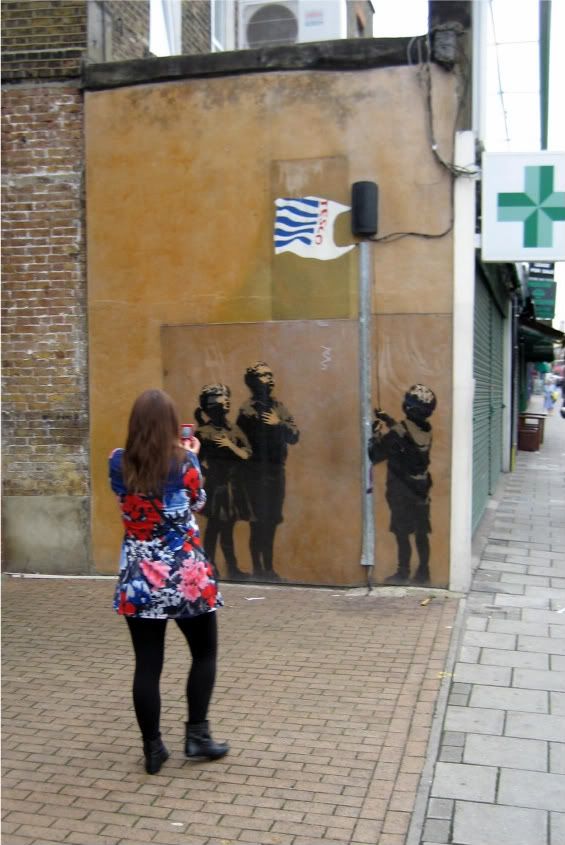 This Banksy is one of his more famous ones, on the side of a Pharmacy on Essex Road. There are always people photographing it, and the perspex gets cleaned regularly so there is a neverending rotation of graffiti-on-graffiti going on.