May I remind you that you don't live in poverty? You've got your youth and you got food in your belly!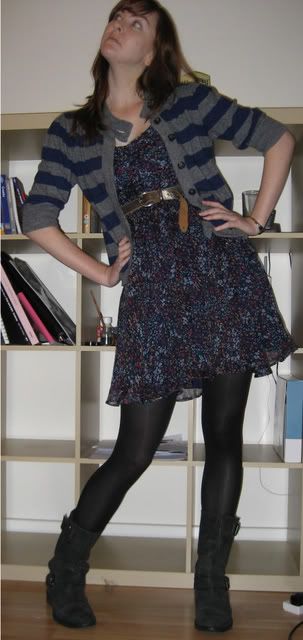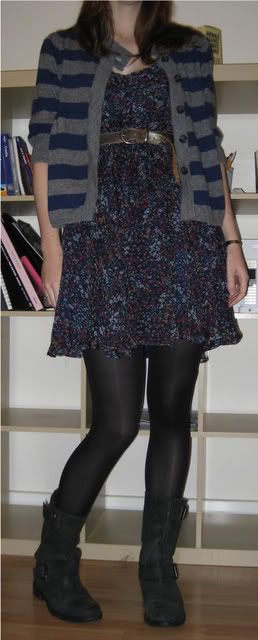 I think I may have got my mojo back! After the most depressing week I just decided I am soo sick of whining. Well, it's not that I've been whining, just that everything that's happened to me lately has actually been really crap! When someone asks me what I've been up to I swear the sound of violins can be heard accompanying the answer! But I have definitely turned a corner. I decided it was imperative to get out of the house and start thinking about things other than brokeness and unemployment, and after all, the best motivation is action itself!
Plus, my sister is in London for a visit, which is always really fun, especially as I'm still not working so I have someone to hang out with during the day - I'm going to act as her personal shopper.
Cardy: Country Road; Dress: Urban Outfitters;
Tights: Leona Edmiston Pins; Boots: KG; Belt: vintage from Rozelle markets.