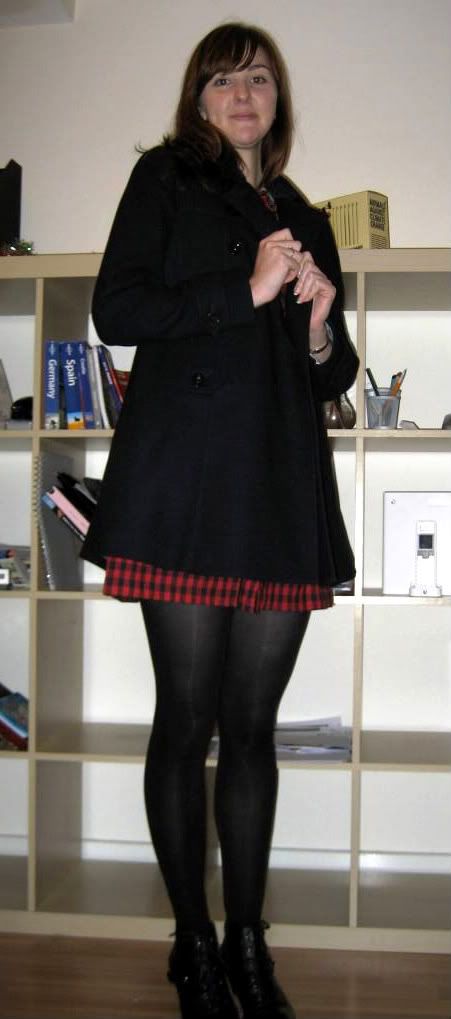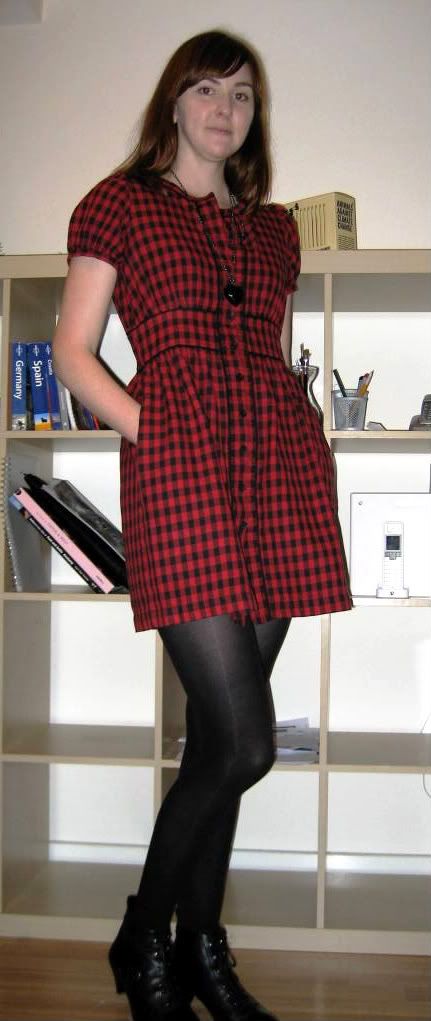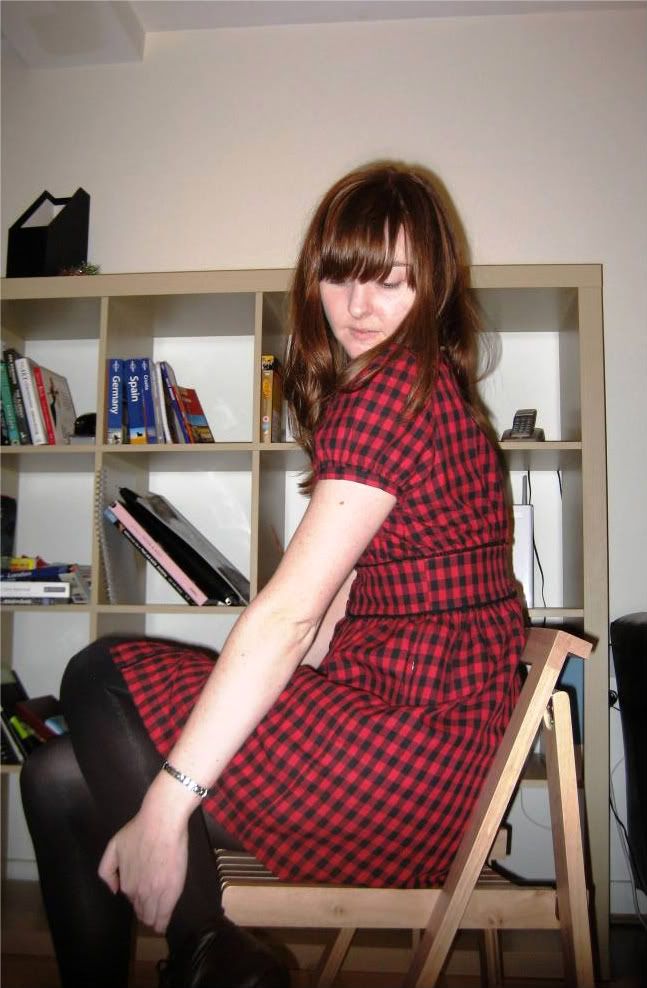 Still experimenting with ways to take my own photos at home - you'll have to bear with me. I am aware I have a double chin in most of these photos, and the flash makes my complexion look less than perfect. Natural light would be wonderful, but I am living in the UK, so that's just wishful thinking I'm afraid!
Popped to dinner with Wes & sis in one of my fave dresses. My only fcuk possession, I think. I often see things I like from them, but they are usually so overpriced! It is really short, which makes me a little nervous when I, um, move, which I unfortunately tend to do alot. But I particularly like the way just a little bit of it peeks out from under my winter coat.
Dress: French Connection; Coat: Whistles; Boots: Topshop; Necklace: Diva, Tights: Leona Edmiston Pins.