As you can see I went 'glam goth' for a house party the other night. House parties are always so much fun, aren't they? Stayed until about 3am and had to catch a taxi, then a bus home (I know, what?). We left when the Singstar came out. What a party killer that was. No more conversation occurred at all. And you know, no matter how good the machine tells you you are, it sounds terrible, trust me.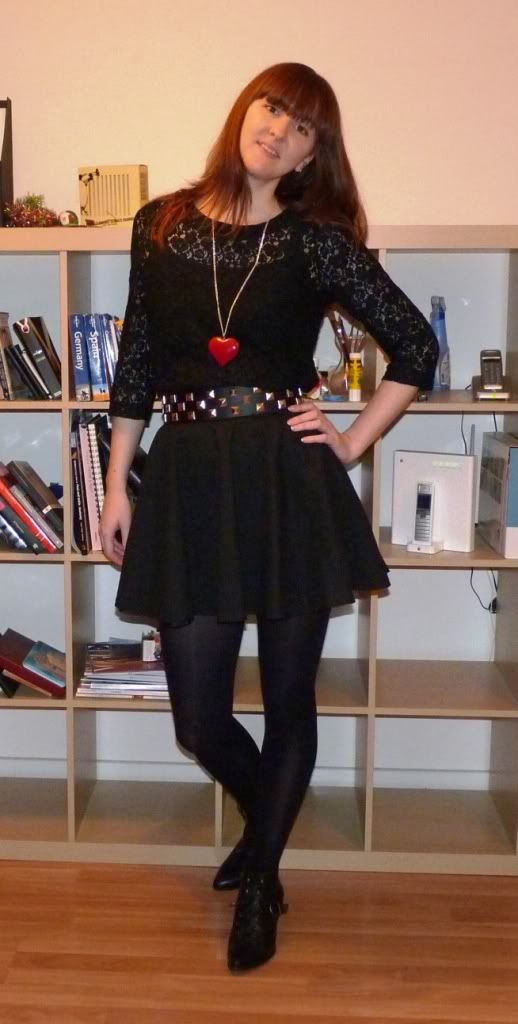 This is a skirt I made from remnants last year, hence it is waay too short and I feel really exposed wearing it. But on a Saturday night, why not?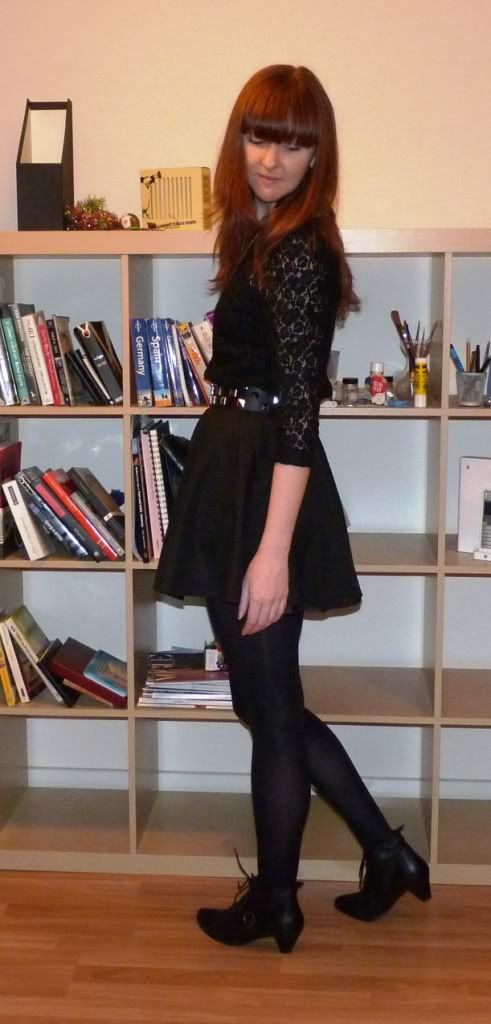 Wow, I can't believe I got use the computer for long enough to actually *post something*!! Yay! I hope it won't be another two weeks til my next one...