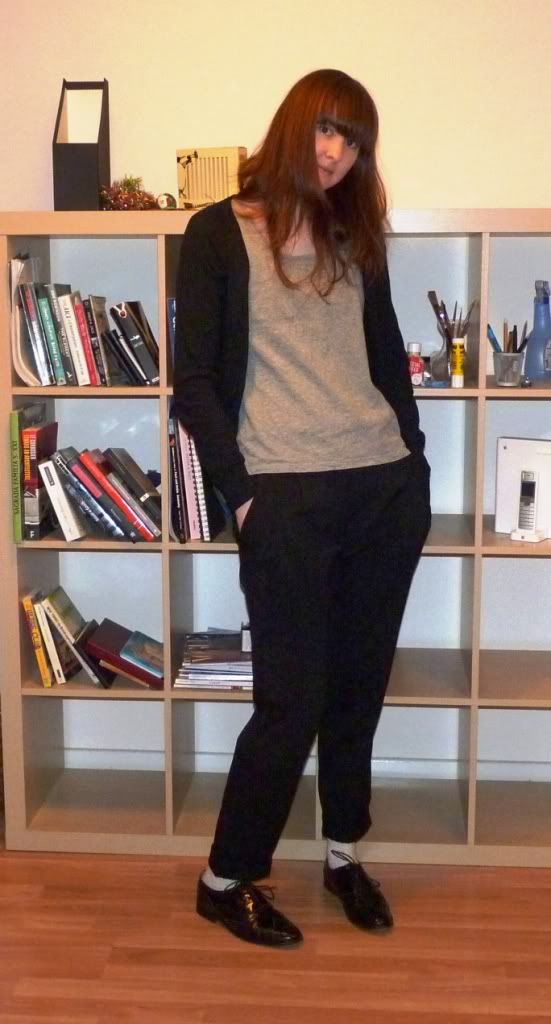 I wore this outfit to work the other day. It's deceptively simple, you see it's all about the details. New(ish) tailored peg leg trouser shape cuffed just so. Visible contrasting socks. Shiny black brogues. I normally hate trousers with a passion! But of course I had to try some peg legs when they first came out last year, and it took me a while to get over the feeling like I had pooper-scoopers on, but sometimes I quite like the way they can look. I just find it takes extra effort to make pants look interesting.
This outfit actually scored me a compliment from a guy at the bus stop. He told me he liked my socks. I thought he was joking, so I told him I was channelling Michael Jackson. He just said 'well, you're pulling it off, you look good'. Well thanks, I said.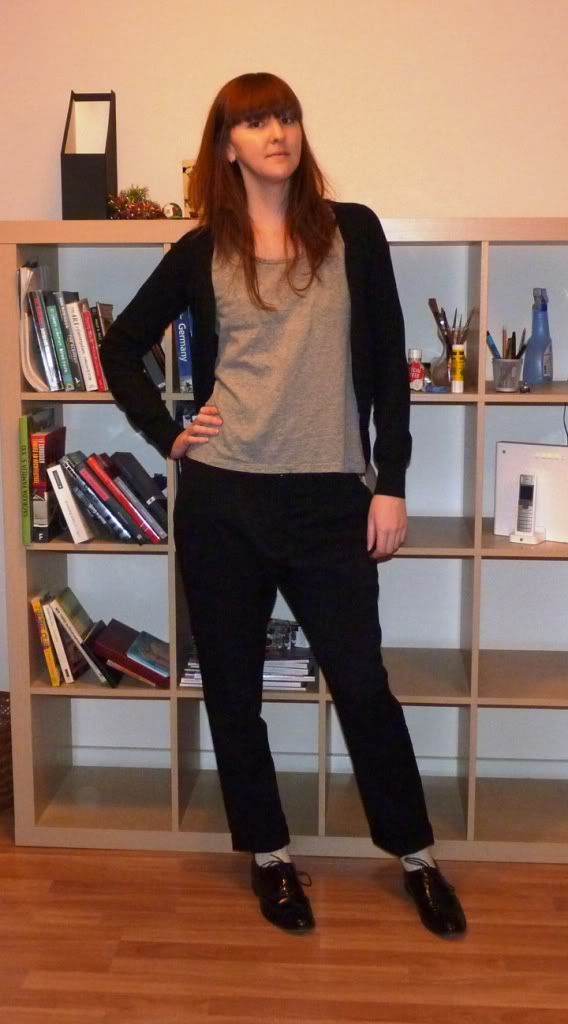 ps. Isn't grey marle just the worst colour for sweat patches? It is actually my favourite colour, but seriously, I had to put my cardigan back on for the afternoon to hide them. How embarrassing.