Feeling like our culture levels were dropping dangerously low, a group of us choofed off to the Design Museum near Tower Bridge last weekend, via Borough Market. We then did a little pub crawl heading in the direction of Brick Lane for a curry, then on to the Commercial Tavern which is a tarted-up pub near Spitalfields full of hip young things. In a good way, I didn't even get a whiff of pretention.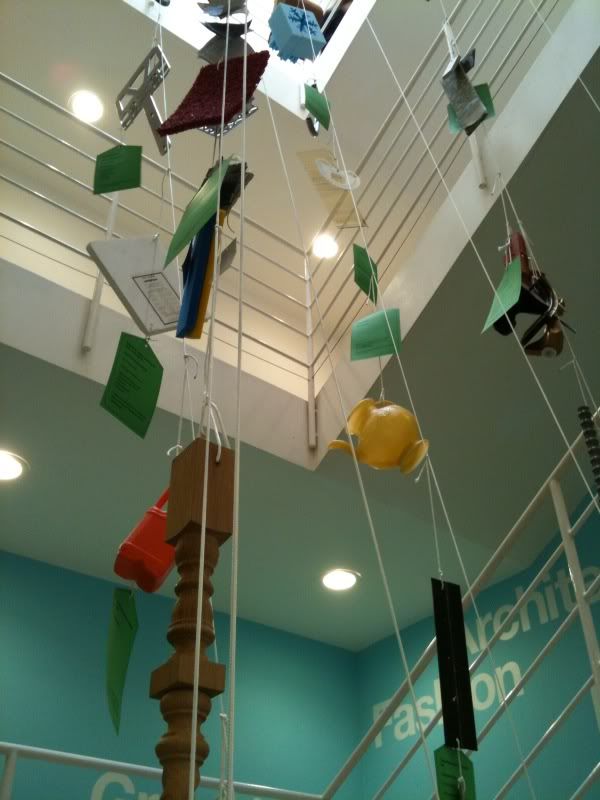 The Design Awards nominees were on display with projects ranging from cars to fashion to, well, artwork I guess. Is that what you would call a huge glass case full of panda moneyboxes with motion-sensors?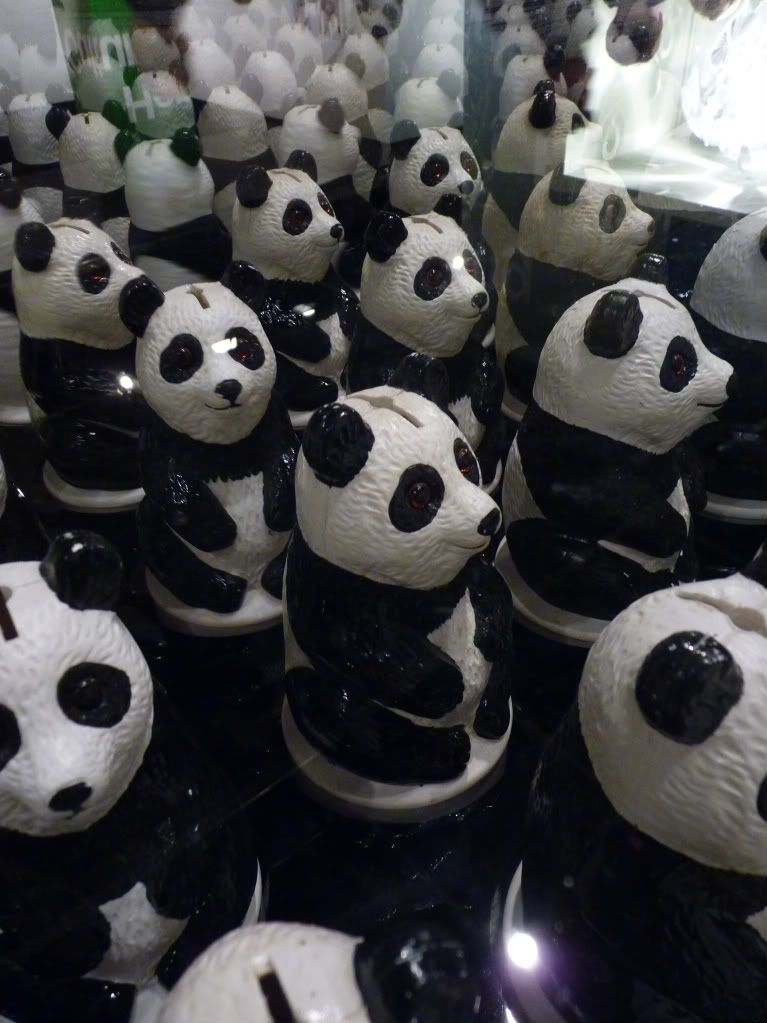 This car is made entirely out of fabric and it can stretch to change shape for aerodynamics and open doors and stuff.
A few more projects.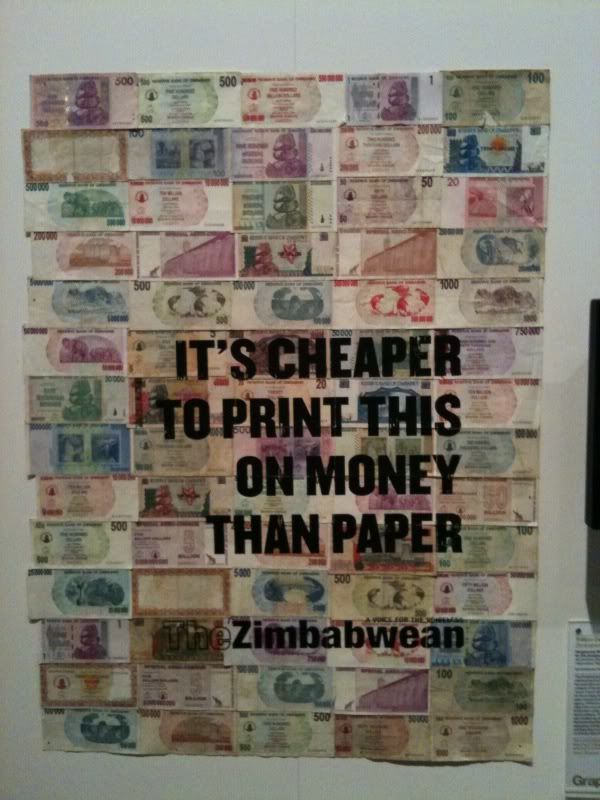 Onto the pub...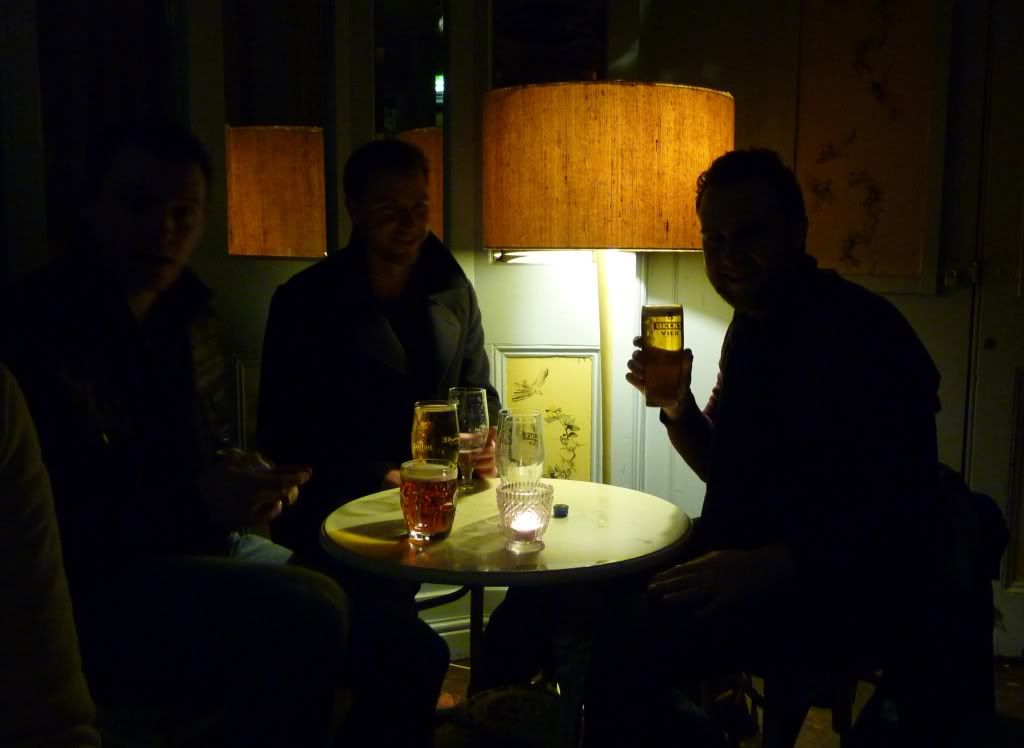 I thought the boys looked like they were having a romantic interlude. Guess it's the lighting in this place. Whenever we go out now, we always end up divided into boys and girls, it's so funny. Weirdest of all is that I actually enjoy the girl-time. I used to hate hanging out with girls and only had guy friends for years! Somehow I am becoming more girly the older I get. Huh, didn't see that coming.
Pretty!