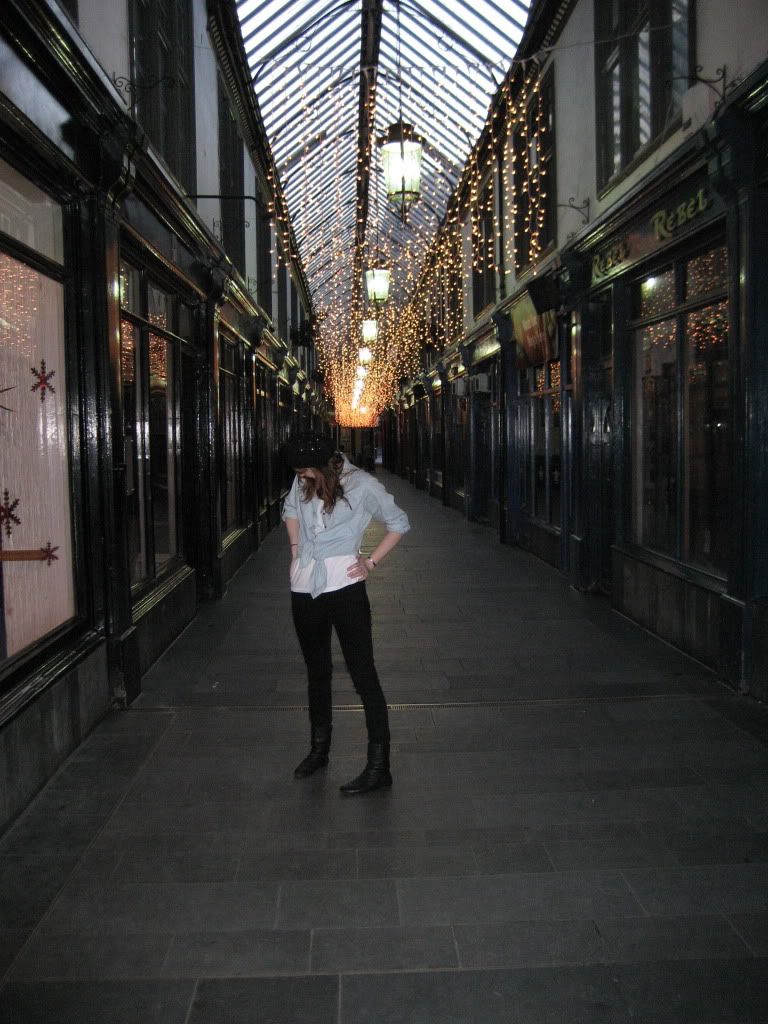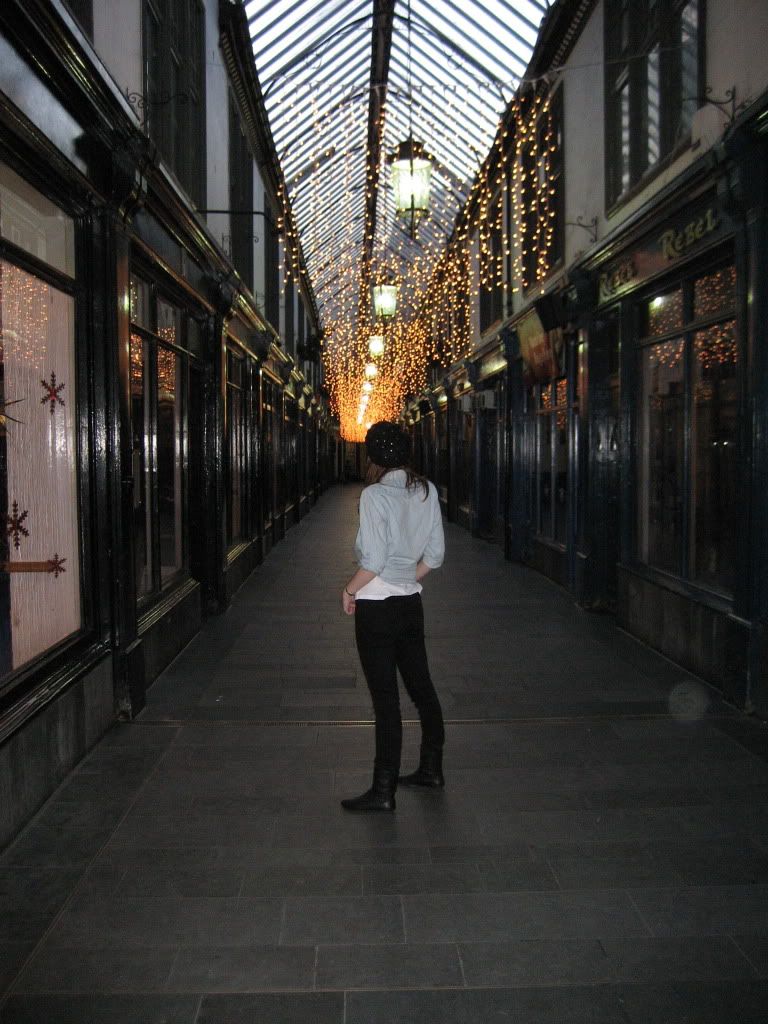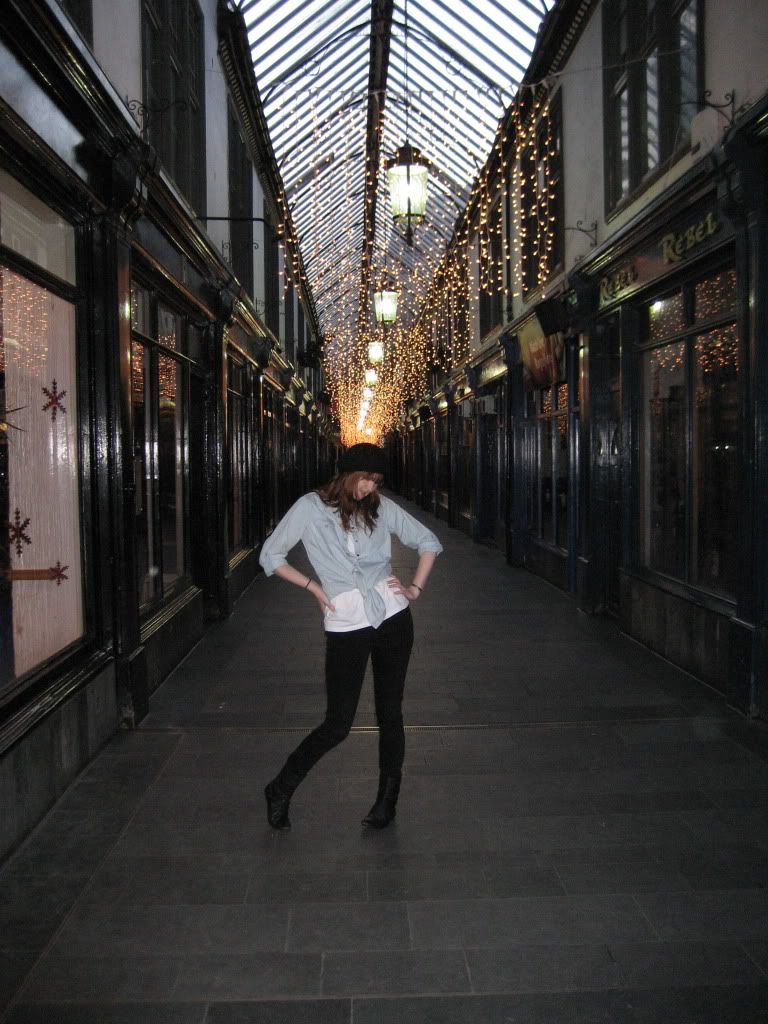 I've never been to Cardiff before, but had a fine time exploring it over the Christmas holiday. The shopping is great, with everything you'd expect of a larger city, but I especially liked the old arcades where you can get away from the crowds and find something a little different to the usual high street fare in a handful of boutiques. I miss boutiques when I'm shopping in London. I'm sure there are heaps, but you just have to know where they are. Plus they usually stock labels I much admire but cannot actually afford to buy, which is sometimes a very fun kind of shopping, but sometimes just depressing, you know?
This shirt and the studded beret are a couple of things I treated myself to when I got paid for the first time in 9 months!!! Wes rang me to tell me the money had gone into our account when I was in Topshop doing some Christmas shopping. It was truly fate.
Beret: Urban Outfitters; Shirt: Topshop; Singlet: Gap; Jeans: Lee; Boots: who knows?