Never one to be bothered by the weather, I was rather shocked when S.A.D. turned up today. Just in time for the official most depressing day of the year on Monday, today I just feel blaargh.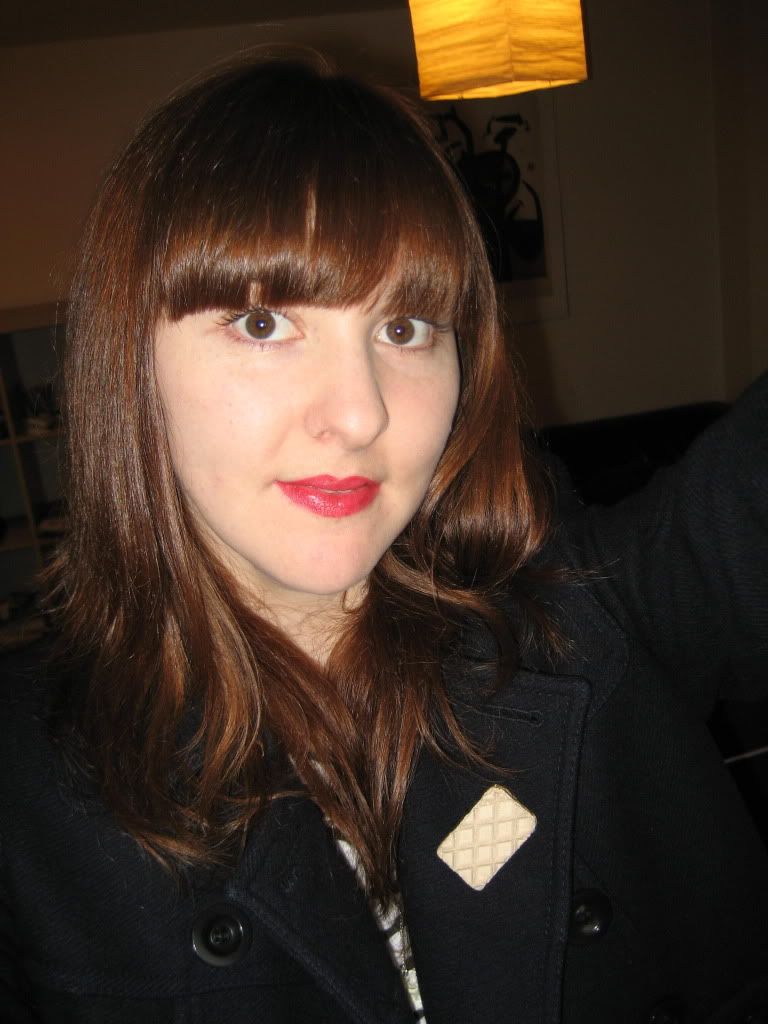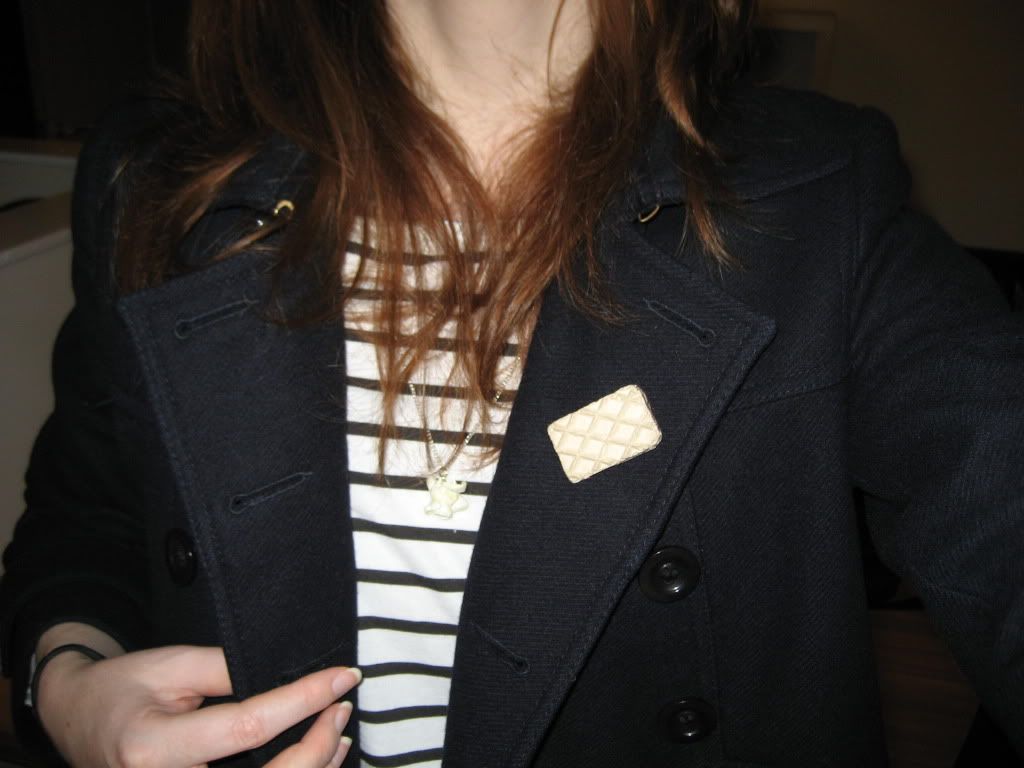 Red lips and a food-themed outfit would cheer anyone up, right? Well not exactly, see I have a cold so my lips are really dry and I had to take my lippy off halfway through the day :-(
I am feeling pretty unhappy with this-here blog at the moment. I really wish I had a decent camera, or at least a tripod so I could take better photos of myself. (Note how you can't even see my popcorn necklace in any of these pics?). I would really like to be able to make this blog something I can be proud of. I tried to cheer myself up with a smiley photo shoot...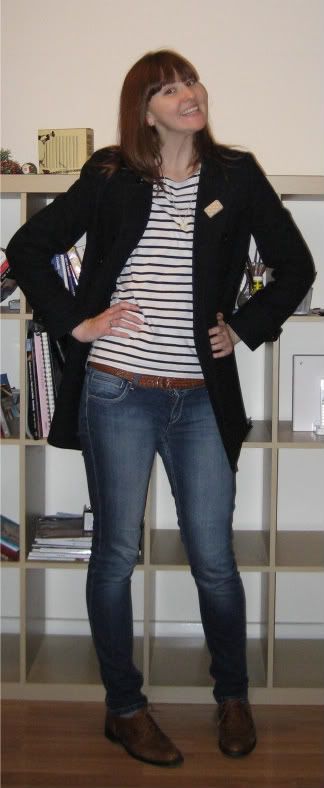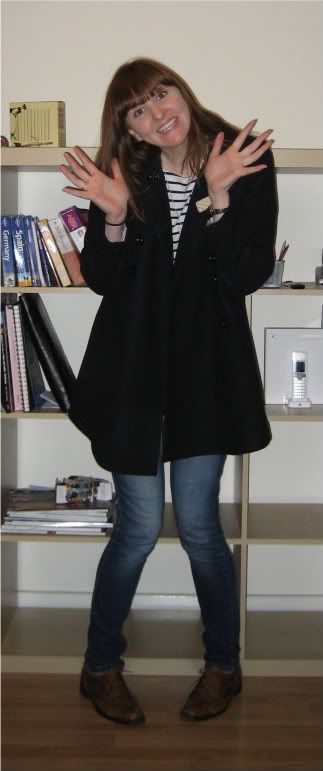 But perhaps it is just because I went to Topshop today and didn't buy one thing. They are renovating or something so there is only about half the usual changerooms open, and the idea of getting my gear off didn't appeal anyway, so I left empty handed even though I had seen lots of things I liked :-(

I have decided I need: an SLR; a tripod; this Whistles dress; a checked shirt dress; MAC gel liquid eyeliner; Maltesers, stat!

Coat: Whistles; Top: H&M; Jeans, Brogues: Topshop; Wafer brooch: Paris; Popcorn necklace: Tatty Devine.