We went to see Modest Mouse last week and they were awesome! I wasn't really sure if I would know many songs but they played alot of good ones, and the crowd was just filled with dedicated fans so everyone really got into it with lots of dancing and singing along. I'm really loving going to gigs regularly, but don't have anything planned from now on so will be on the look out for tickets...thought I might go see Lisa Mitchell, New Young Pony Club, and Efterklang who I've only just heard of, but that can be a good thing when it comes to gigs, it's always nice to be surprised.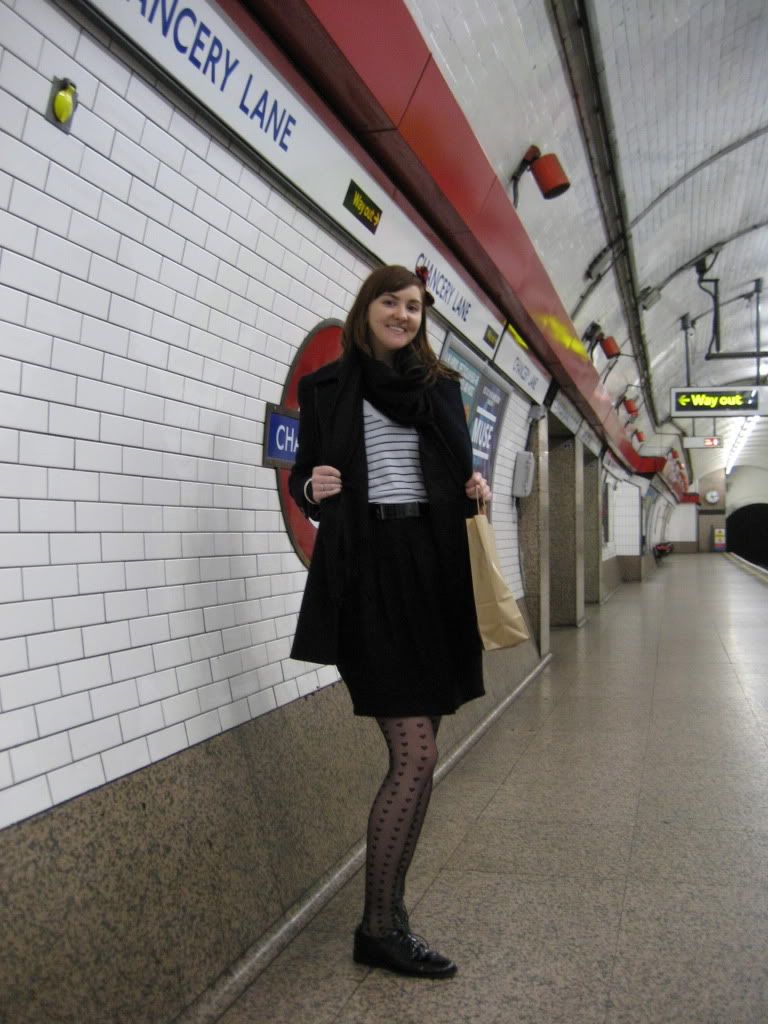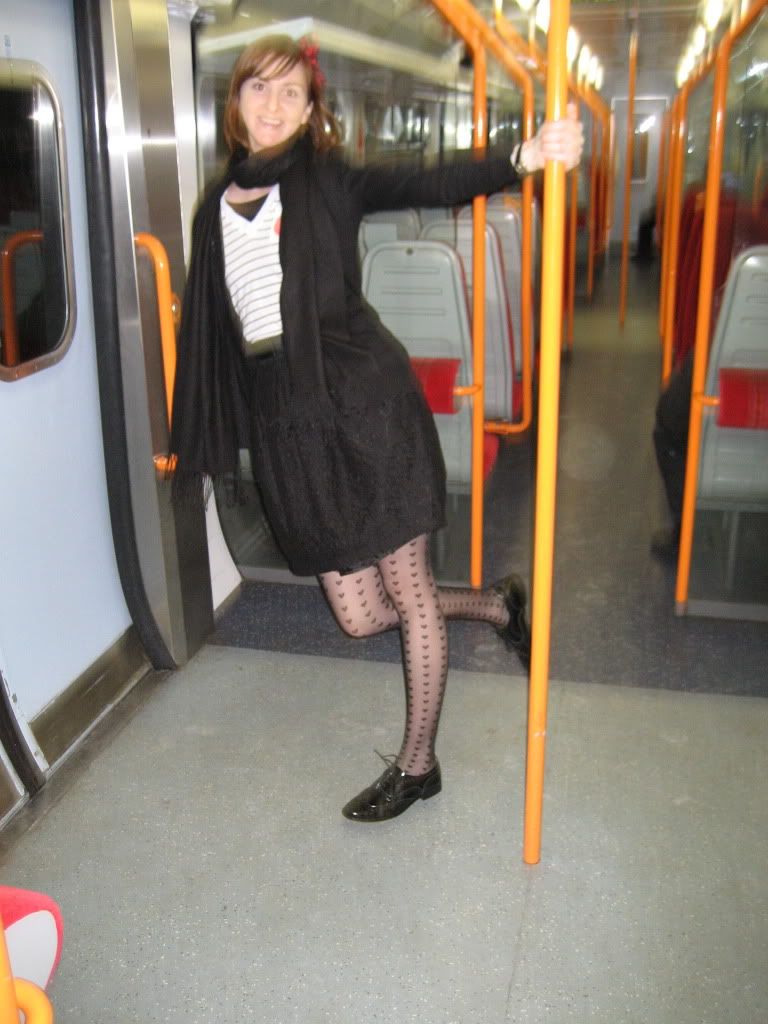 So I felt a bit like Minnie Mouse in this outfit. So many hearts and bows! There is a red heart on this tee and one on the clasp of my belt but you can't quite see them in the pics. It is getting increasingly hard to take outfit pics as it gets cold - everything is covered up by a coat and scarf :-( but I have been making extra effort to include more outfit posts so I hope you guys like them!
Headband: Accessorize; Tee: Urban Outfitters; Skirt: H&M; Belt: FCUK; Tights: Topshop; Brogues: Topshop; Scarf: cashmere from Edinburgh.