I wanted to document this outfit as I felt quite un-me when I wore it yesterday. Not in a bad way, in fact I sometimes dress like that on purpose, just to push myself out of my comfort zone. In this case literally, as I am so used to wearing loose layers on top, definitely nothing tight or revealing. I can clearly remember scrap-booking an article from 'Shop Til You Drop' which used a corset exactly like mine to make some interesting outfits, so I think I was inspired by them.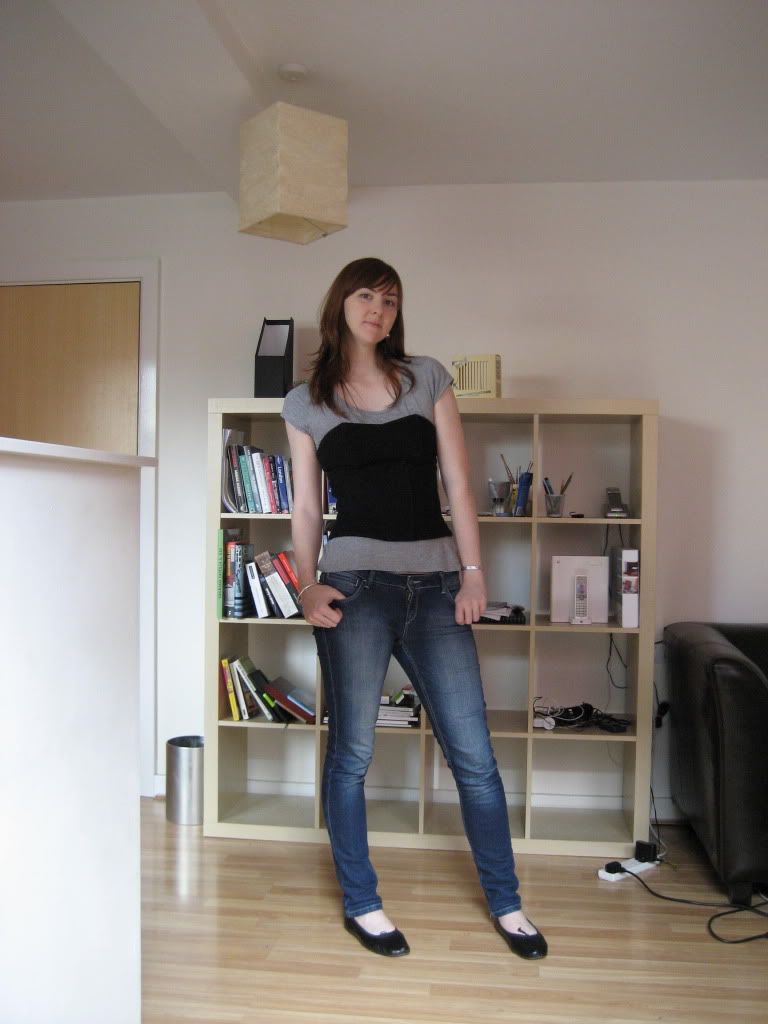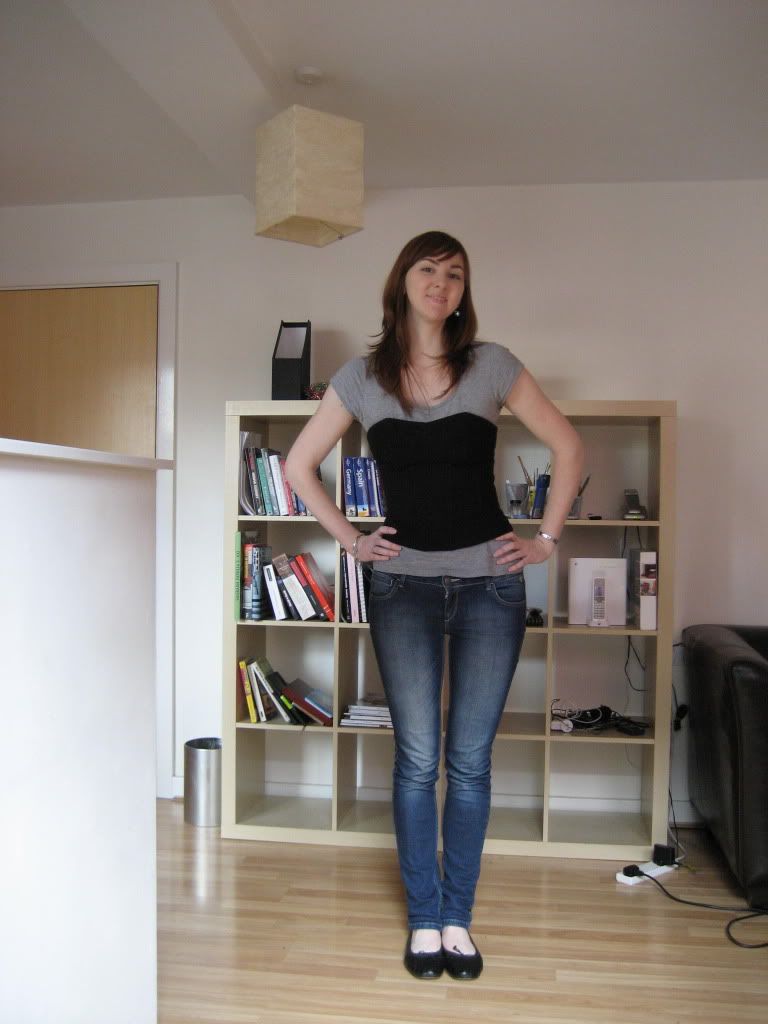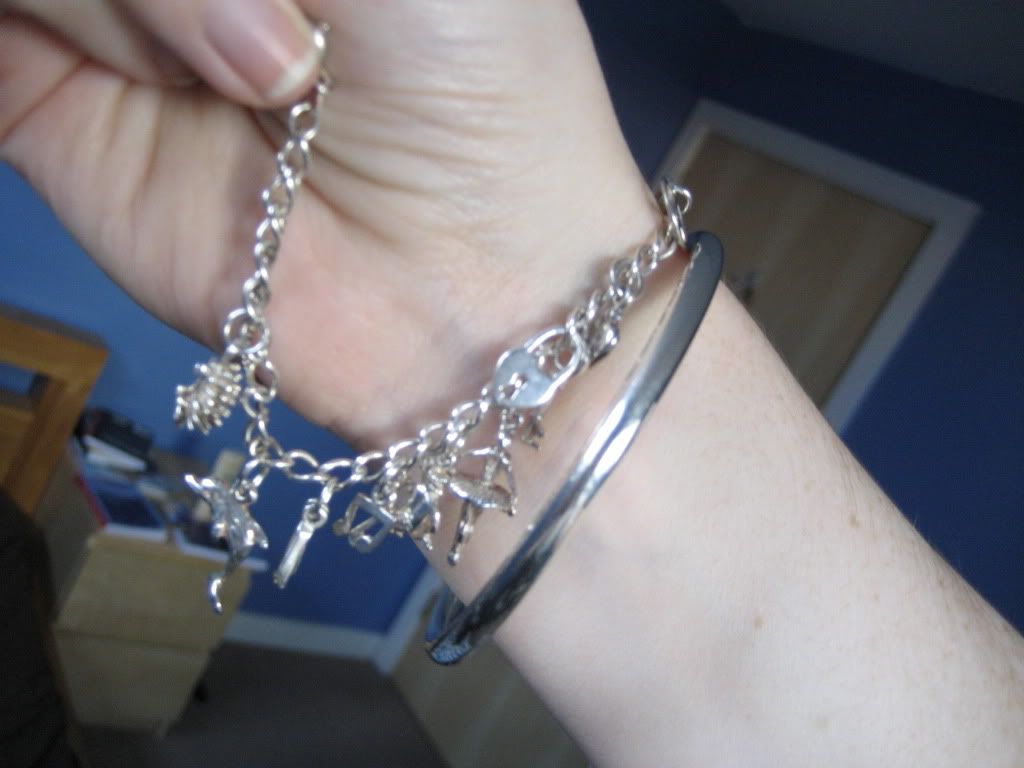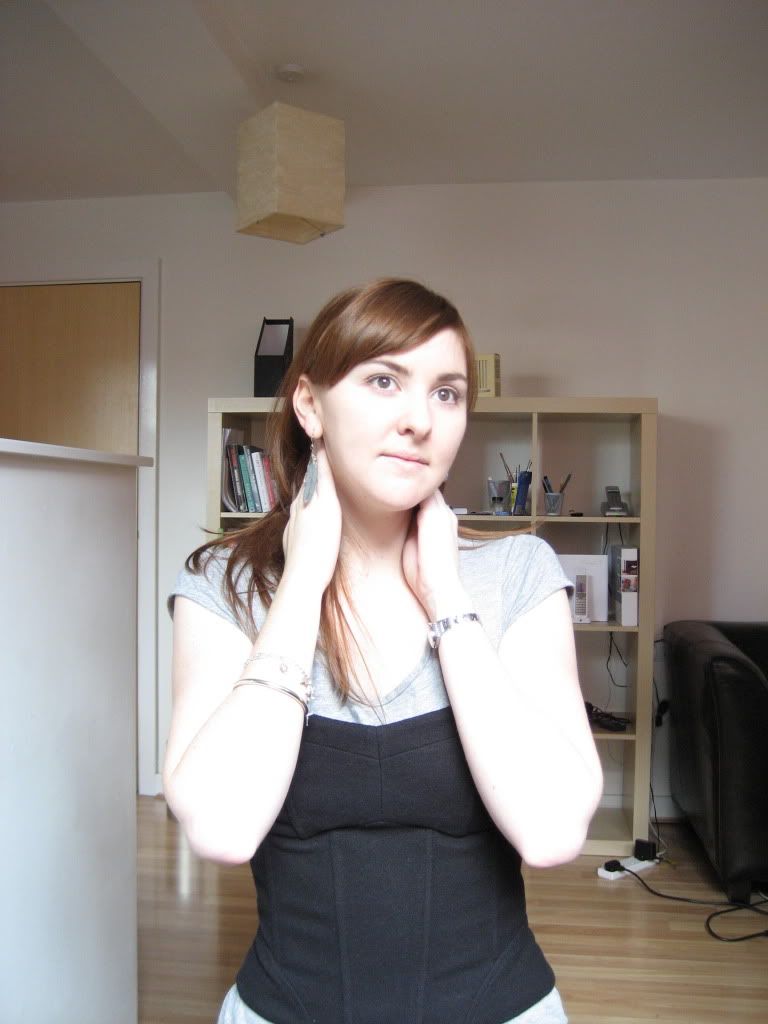 This is an H&M top that I bought last year and never wore, not even once, as it seemed too dressy for super-casual-me. Of course I just needed to find a casual way of wearing it. Had to try on almost every pair of jeans I own to find the ones that had just the right rise, as well as 2 different tees to get the length right! I also think it would look good with my ripped boyfriend jeans, but it is a bit cold for holes right now!
I wore this to go meet some friends for a pre-Christmas lunch thing that turned into a marathon all-day stint at the pub, ending with crashing a friends' date. I ate so much food I nearly exploded. The corset was probably not the most comfortable thing to be wearing under such circumstances - I wager lassies back in the 18th century never had to contend with gastro-pub sessions with Kiwis!
Heaps of fun, and back in bed at a reasonable hour, I love Saturdays!
Corset: H&M; Tee: H&M; Jeans: Topshop; Ballet flats: Joto; Charm bracelet: my childhood; Bangle: gift from my mother-in-law; Grey feather earring: Marine de Diesbach, Paris; Diamante earring: Oasis via my sister.