I haven't fit into these since 1985 and that is only because I had mono.
Miranda, The Post-It Always Sticks Twice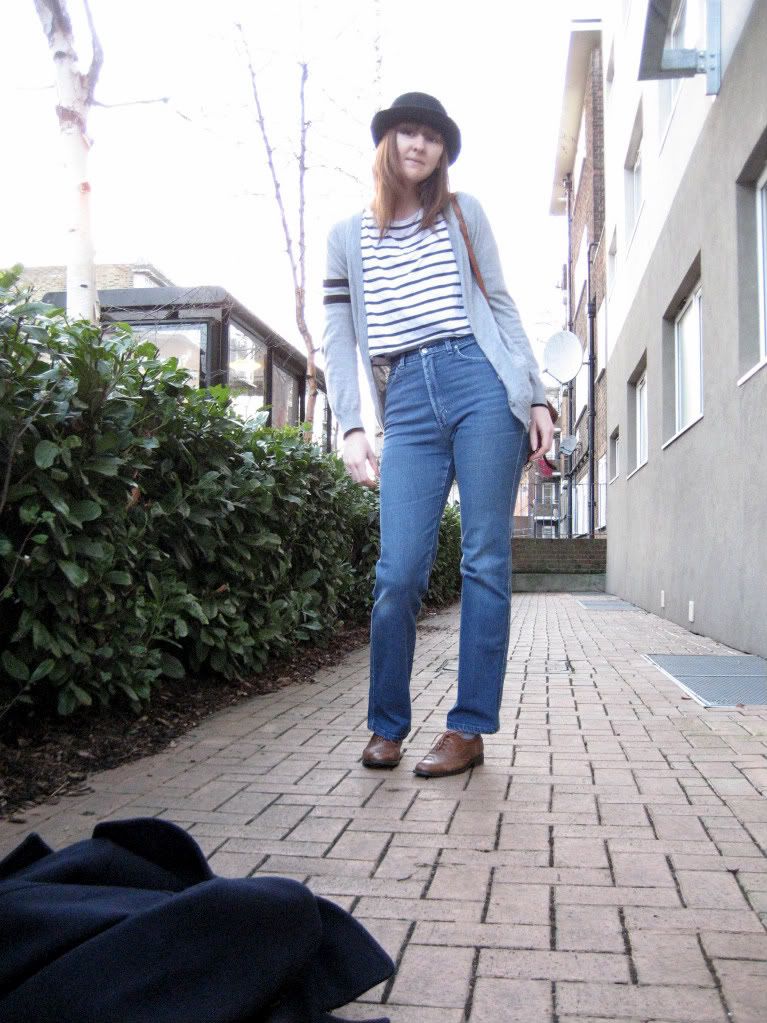 Okay, maybe I wore them a year ago, but I think they were made in 1985!
These are one of my favourite pairs of jeans. Problem is they are also very very tight. So I don't wear them that often, due to concerns regarding camel-toe and not squashing my kidneys and the like. But I really do love them. I found them in a vintage shop on a back street in Newtown, they were owned by somebody called Chris James, and they are just a little bit too short so they show off my brogues and socks perfectly. I have a thing for grey socks.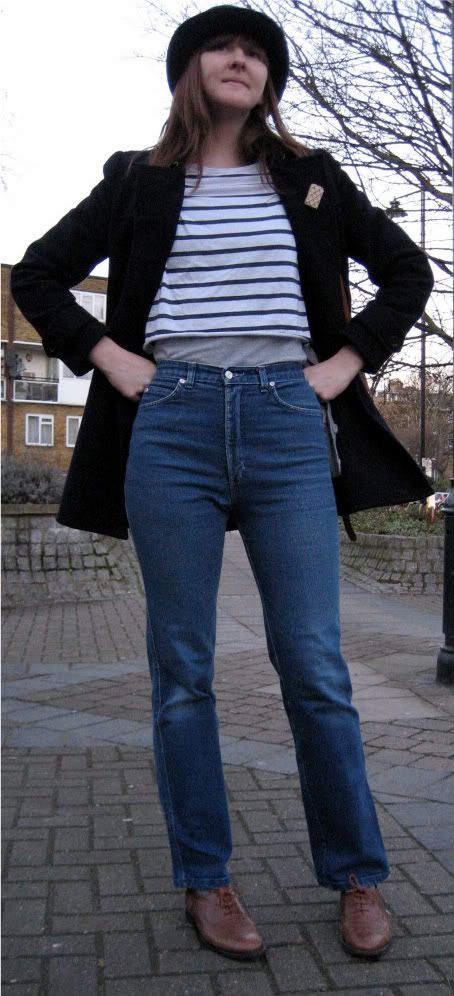 The 90s-style crop-top is a new thing that I am wearing all the time. I could do a DIY post on it but I think you guys know how to use scissors.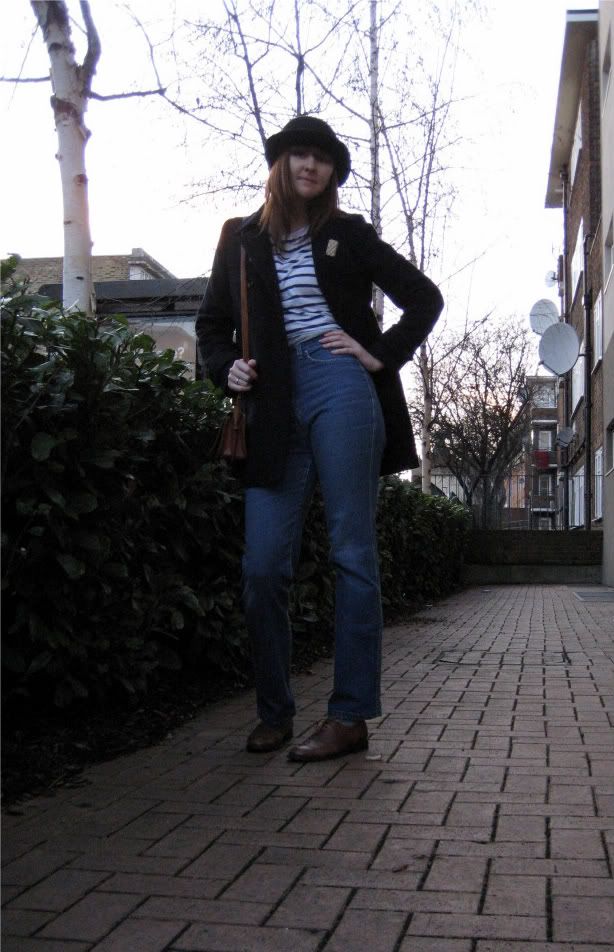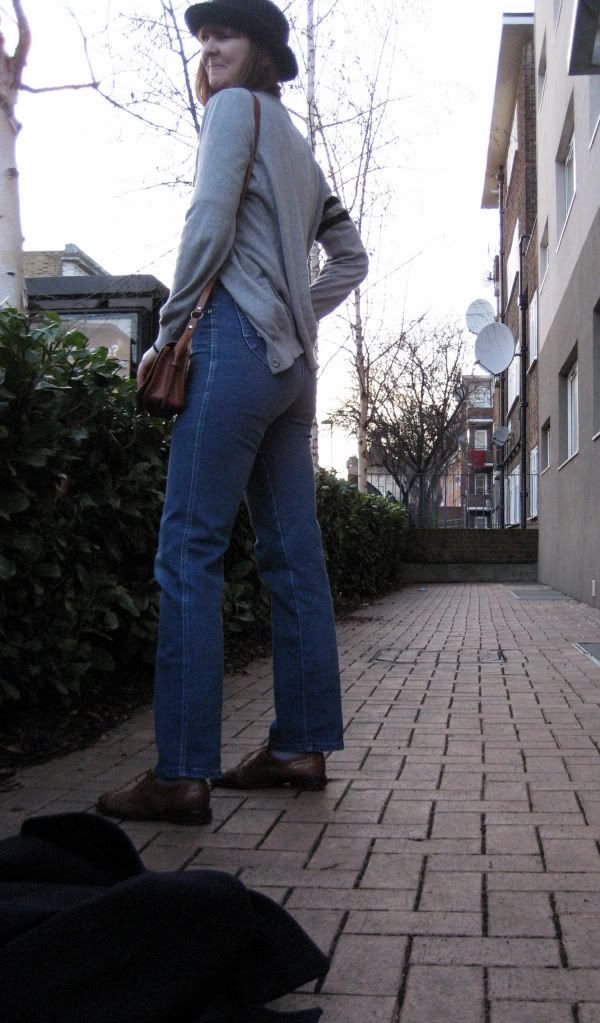 Hat: Urban Outfitters; Top: H&M; Cardigan: Urban Outfitters; Jeans and bag: vintage; Brogues: Topshop; Coat: Whistles.