On Sunday I spent a lovely day out in the sunshine with Wes...at Goodwood Festival of Speed! Oh yes, I thought that my willingness to accompany my love to such a blokey bore-fest meant that I must be the best girlfriend in the entire world, only to be horrified to find that there were wives and girlfriends absolutely everywhere. And I think some of the women there weren't even wives or girlfriends at all, but had just mosied along of their own accord! Not a bad move if they're single.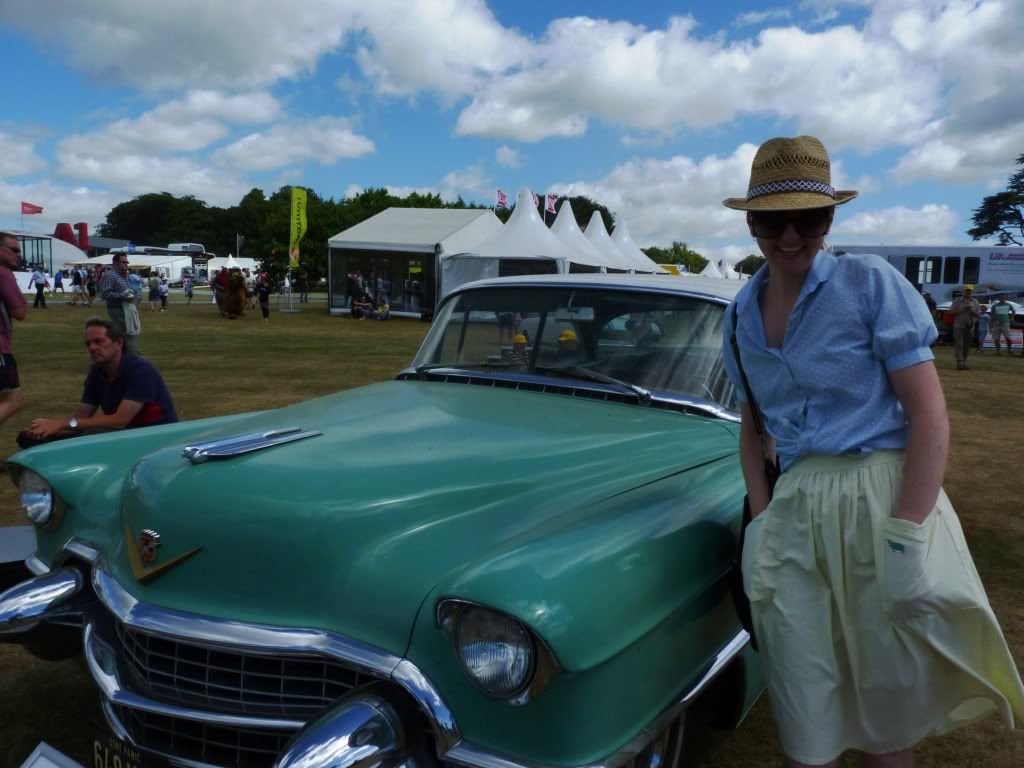 To more pressing matters, I have been waiting to wear this outfit for awhile - my favourite vintage shirt with little love-hearts on it, and a thrifted lemon yellow skirt I haven't worn at all because I wasn't sure what shoes to pair it with. I finally felt it was the perfect opportunity, and I felt very happy with it, even though I had to undo the waistband of the skirt for comfort's sake during the 2 hour drive :-)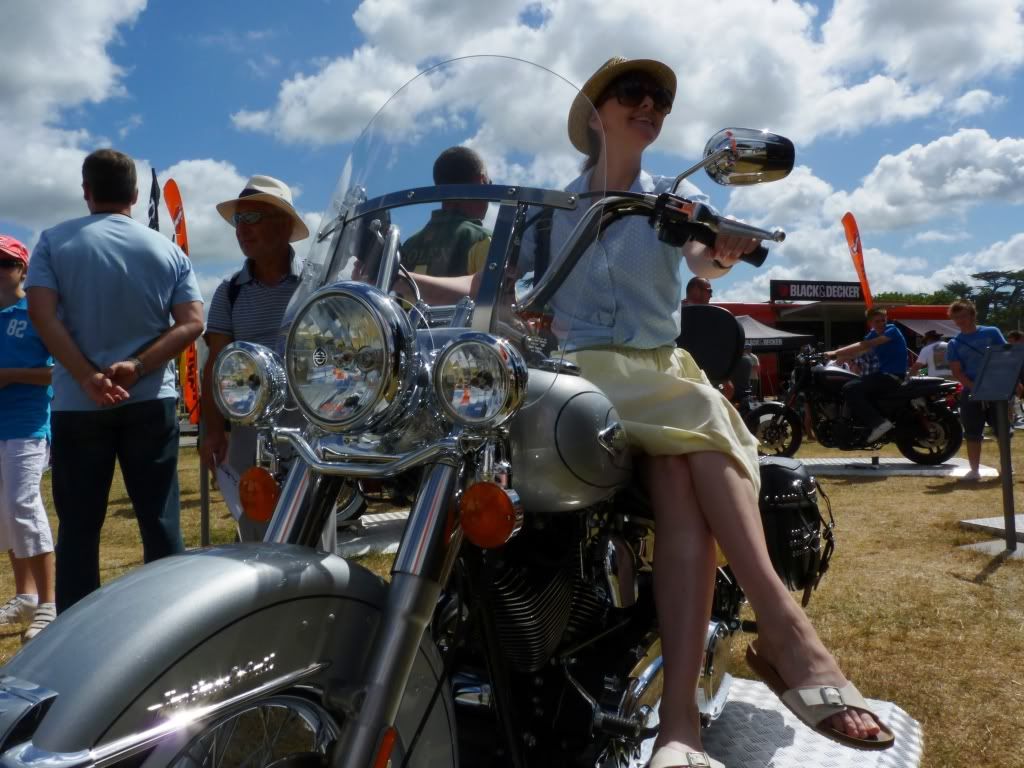 I must draw your attention to my little friend. I bought him from one of the great jewellery stalls at Portobello Road and this was our first outing together. Ain't he cute? I thought I was being so witty, you know, wearing a sheep for a trip to the country, wearing vintage to an estate that hosts a vintage festival...yeah, you geddit. Wearing open sandals to a dustbowl? Not so clever.