I saw Temper Trap at Somerset House on Monday night! This place is such a great venue and a very well-used city space. This was the first time I had been to one of these Summer Session concerts, I have always wanted to go and couldn't believe my luck in getting tickets when I totally missed them going on sale, again. I always condemn the practice of ticket scalping, but I was seriously considering going back last night to try and get in to see Florence and her fabulous Machine. If they weren't guaranteed to be ridiculously expensive and I hadn't already spent most of this month's pay. But how is it possible that I still have not seen her live?!
Support from another Aussie band, The Middle East...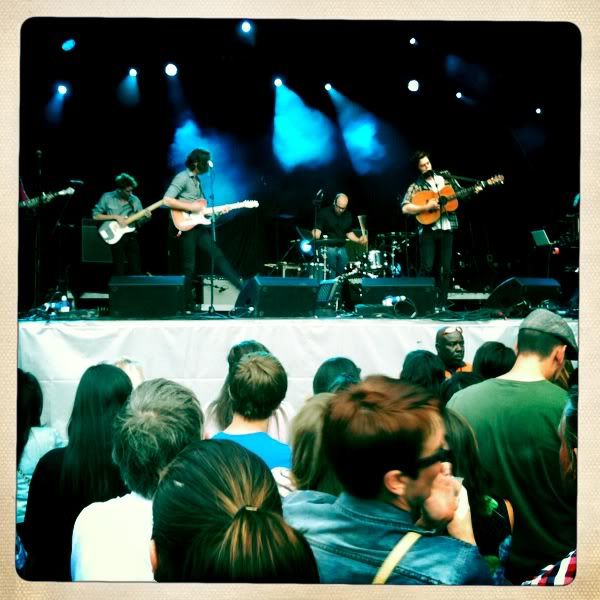 All band members were real groovers and the lead singers' voice was so perfect. I don't know why but I just didn't expect it to sound as good as on the record.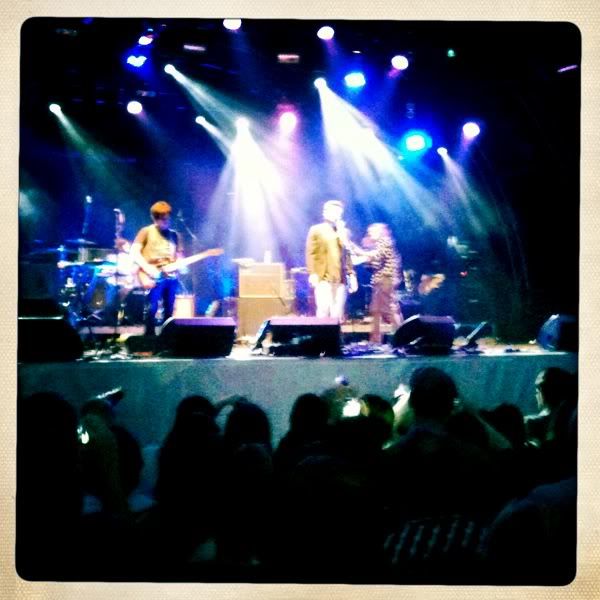 My mate Jade and the truly beautiful backdrop of Somerset House as the sun finally set on a (slightly cooler) London summer's day.