Wes and I just had the most perfect day ever. We did so much I think I'm going to have to break it down into a few more manageable bite-sized posts. First, the clothes! I am excited to show you these because it's been ages since I've had any time to take any outfit shots, and it's also the first photos I have of my new haircut. It was cut about three weeks ago, I don't love it because I actually got into a fight with my hairdresser about how I wanted it done! I know, it was a totally surreal experience, I had photos of celebs and everything and she just said 'no'. I said 'actually, yes' but after a bit of back and forth, even when she was halfway through, she still didn't cut it as short as I wanted!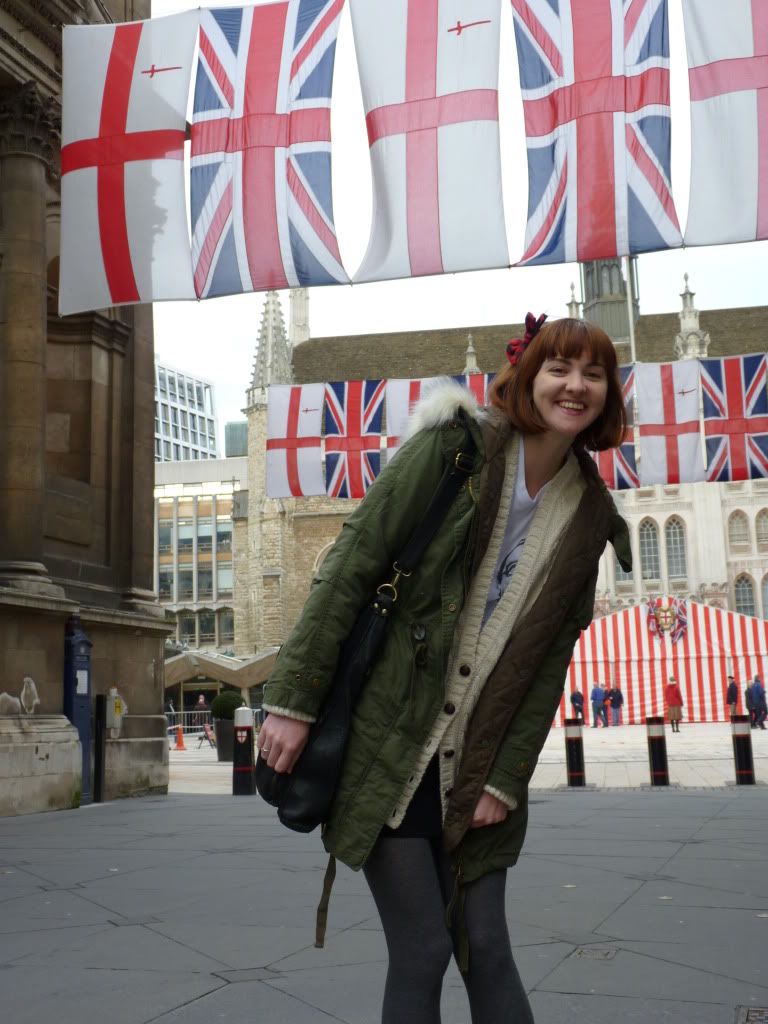 And I've just realised that my hair looks even worse in these pics than usual! D'oh! Must be too clean. Dry shampoo & mousse have been my best friends since the chop. Mumsy is not the look I'm going for.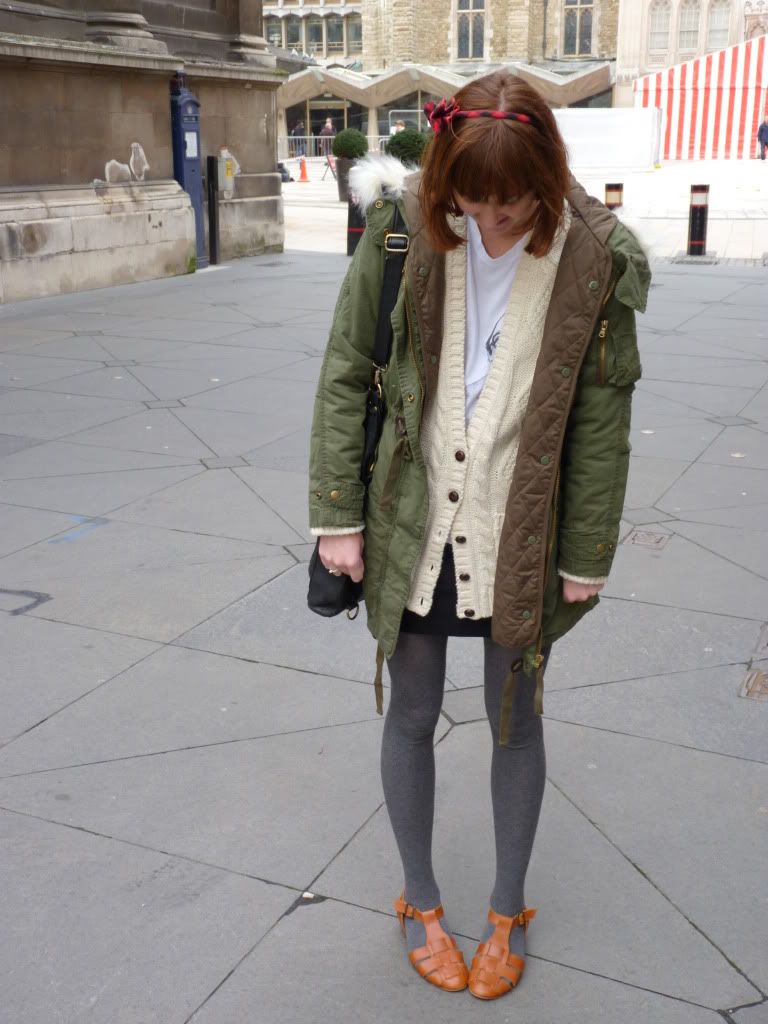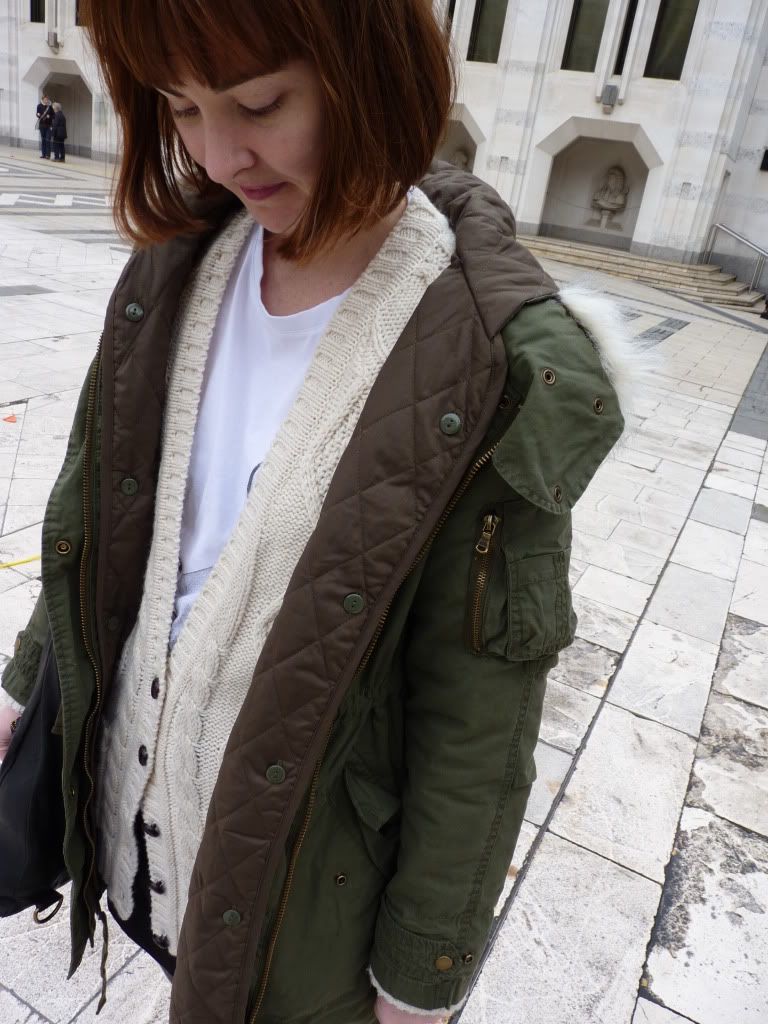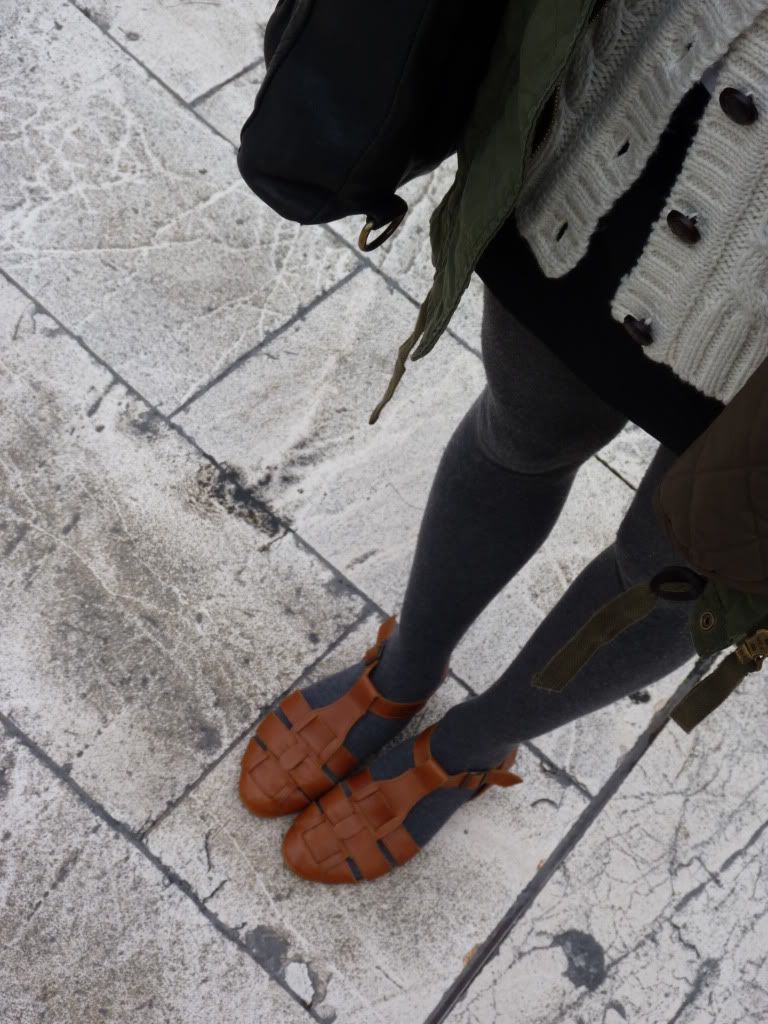 I have had to wait awhile before I could wear my new parka, as it's been way too hot! I know, it is November and London has been 16 degrees for the past week. Awesome. And weird.
Parka and cardi: Topshop; skirt: H&M; shoes: Office; bag: SU London; headband: Accessorize.