This was not your average holiday. My average holiday usually consists of much activity planning and hectic sight-seeing and city exploration, making the most of every minute of holiday goodness. I don't usually like to lie still on a beach and do nothing. But this was something entirely new. Sailing for most of the day, jumping off the side of the boat for swims, getting fed waaay too much for lunch everyday, then a few hours of exploring a new port each afternoon before settling in for dinner and drinks. One week and we felt like the rest of the world didn't exist. Of course, holidaying with a bunch of (mostly) Australians meant the liver was not going to escape unscathed. Luckily, we were in the right place. We got to drink in the most gorgeous and idyllic settings. People have been known to use the phrase 'best bar in the world' to describe these places. We really didn't take many photos of the week, and these probably don't really do them justice, but trust alot of fun was had.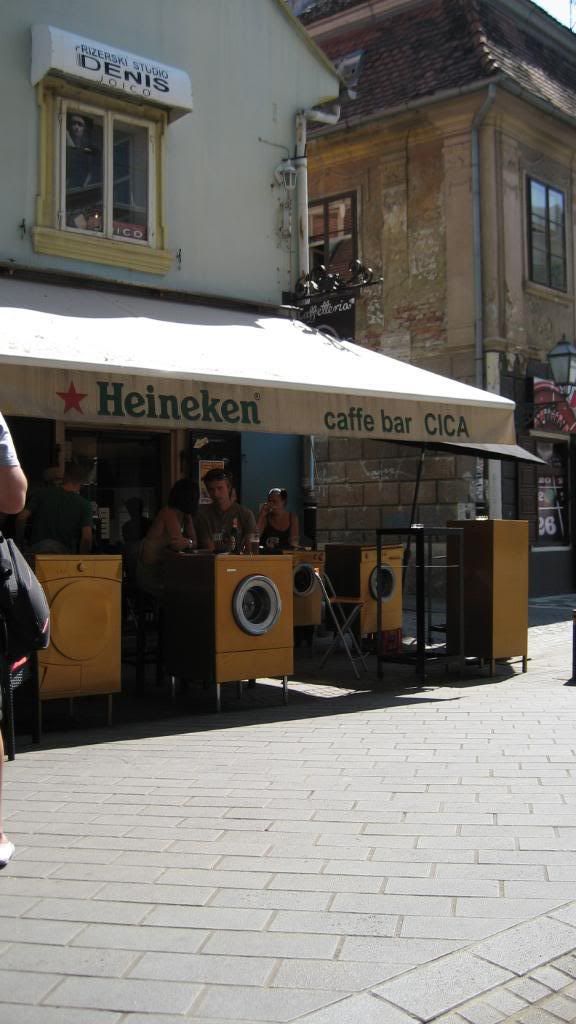 In case you desperately needed a cocktail but also had a bag of dirty laundry? Zagreb.
This bar (see the little cluster of umbrellas) on the outside of the ancient Roman walls of Dubrovnik was reached through an inconspicuos hole in the wall. No signs. No name. So cool.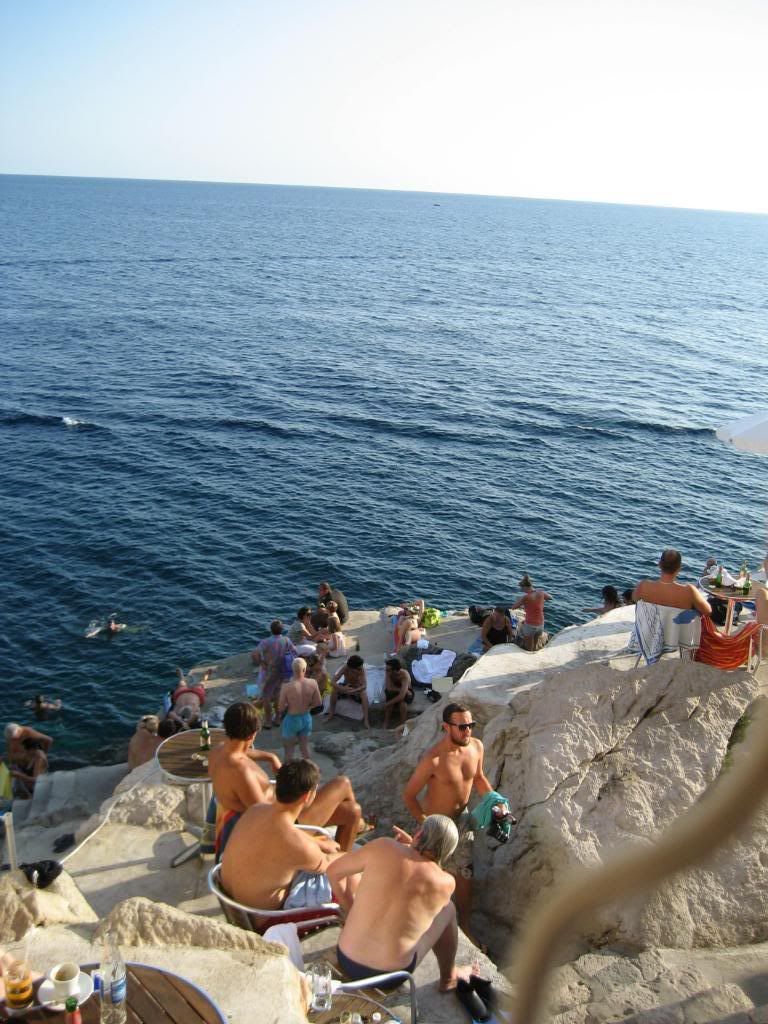 You can jump off the rocks into the water then enjoy a glass of wine while watching the sunset over the Adriatic.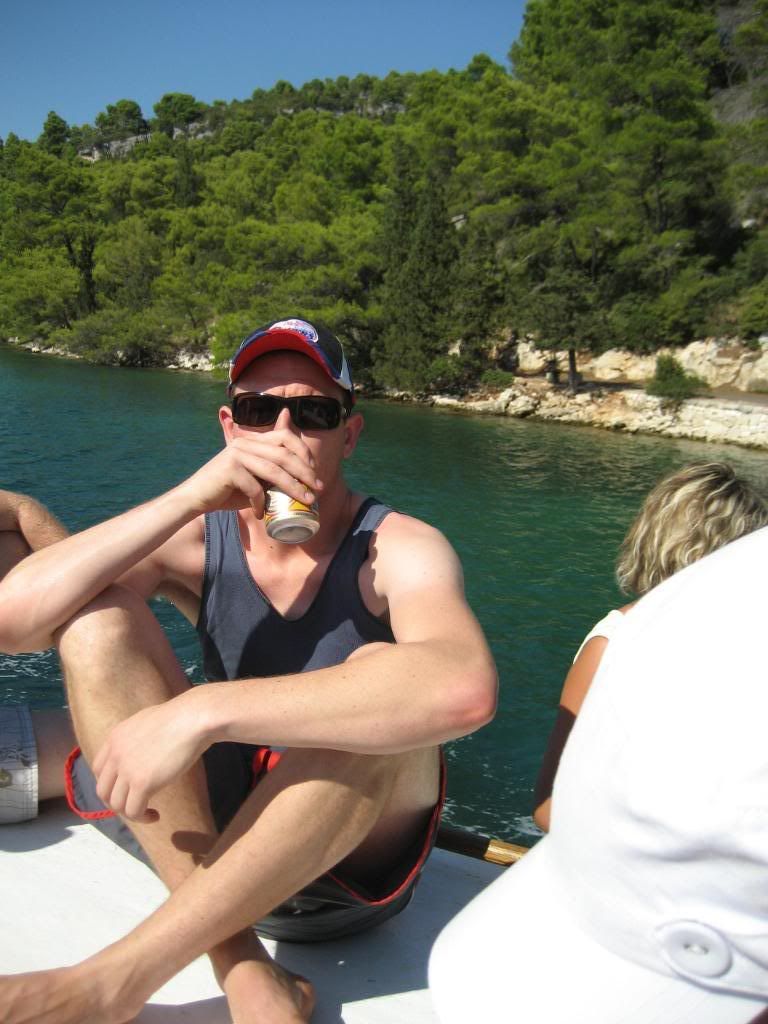 Sometimes beer drinking was so urgent one couldn't even wait to get to the bar and had to start drinking while sitting on the roof of the ferry!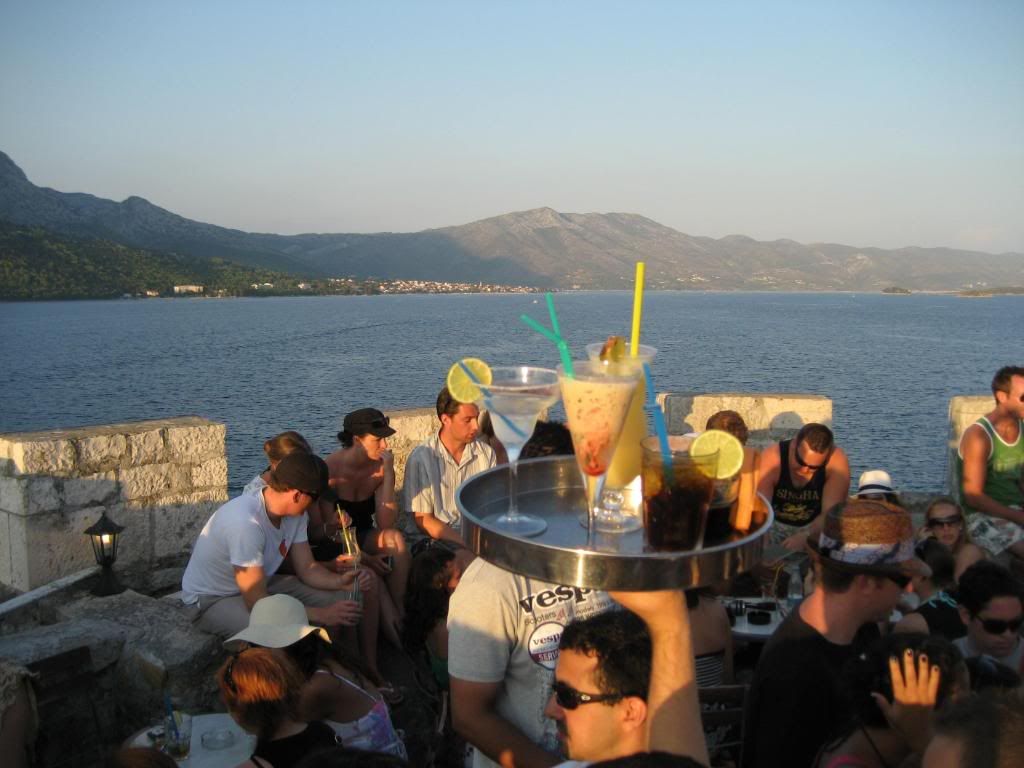 My personal favourite, the Half-Tower bar in Korcula, at the top of an ancient stone tower.
People go up via this ladder. Drinks go up via a pulley system on the outside of the tower.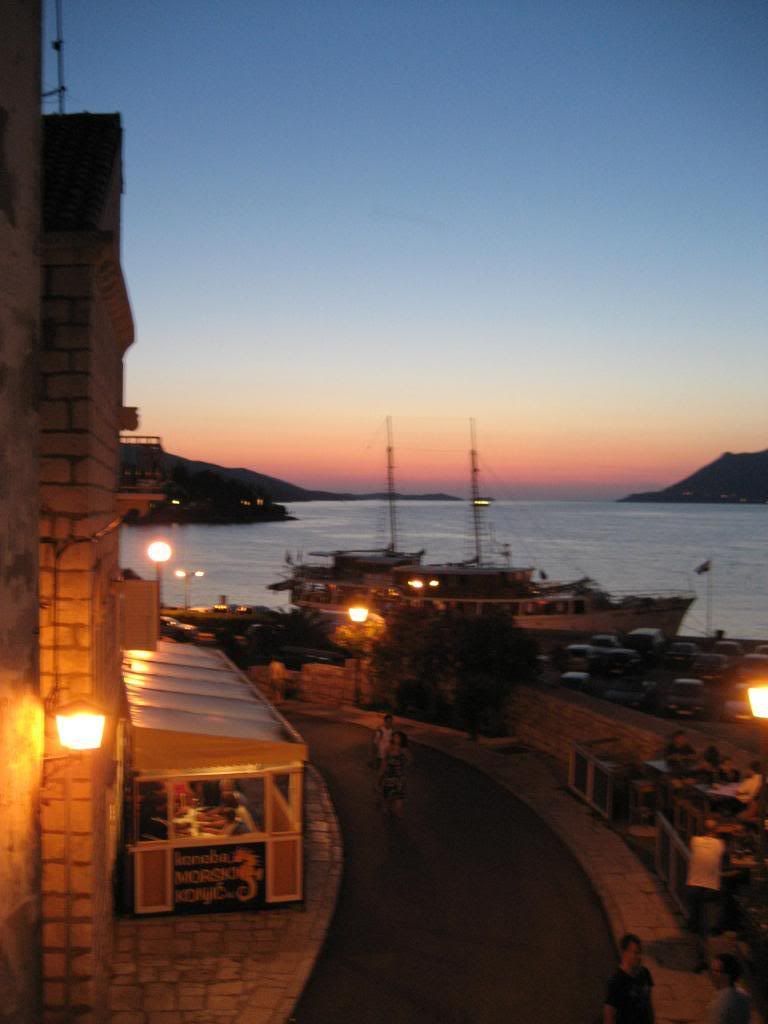 And the view of the sunset was pretty amazing too!