Beat the Devil's Tattoo - BRMC
Just documented our Sunday stroll through Camden passage for brekky followed by my first dabble in Christmas shopping. And last. Wes and I agreed we will only give little presents this year as we are going to be travelling and every kilo counts! Plus it means we are allowed to buy ourselves a present if something catches our eye in Spain! I think low-key Christmases are catching on. I still got to buy frothy pink things for our two nieces though.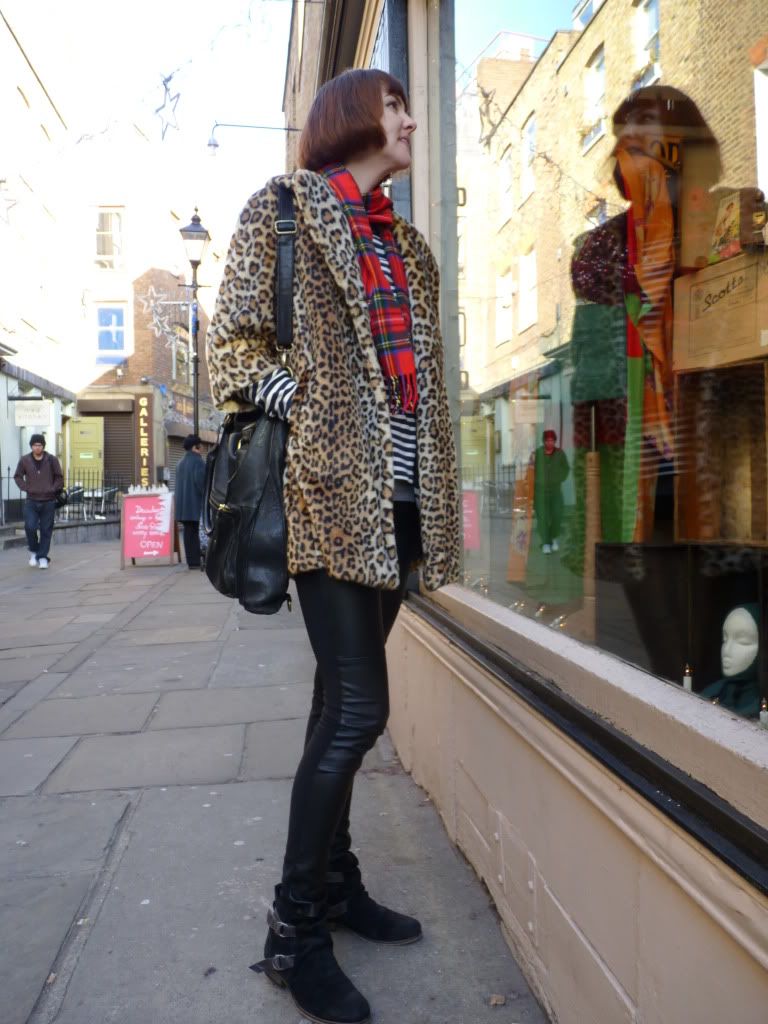 This is also what I basically wore to see BRMC the same weekend. They were really good but played lots of songs I didn't know and a weird pre-recorded voice-over from Iggy Pop. Next on the list are Band of Horses and The Bravery.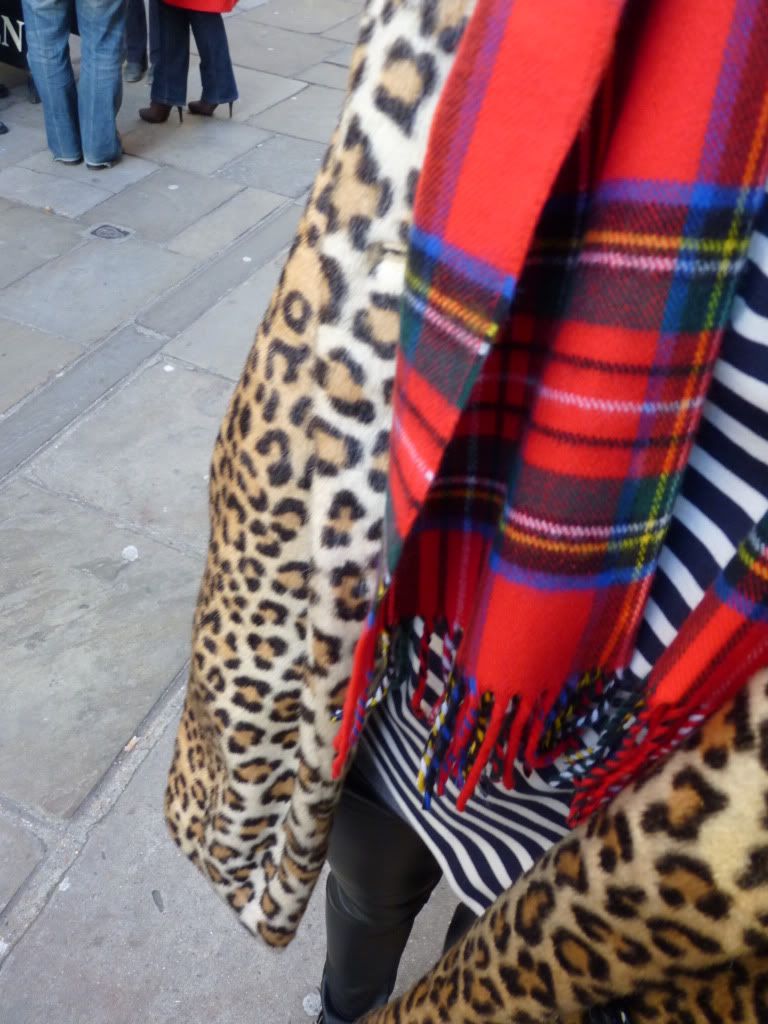 Hmm, have I told you about my love of mixing prints? No? Well I really love mixing prints. There.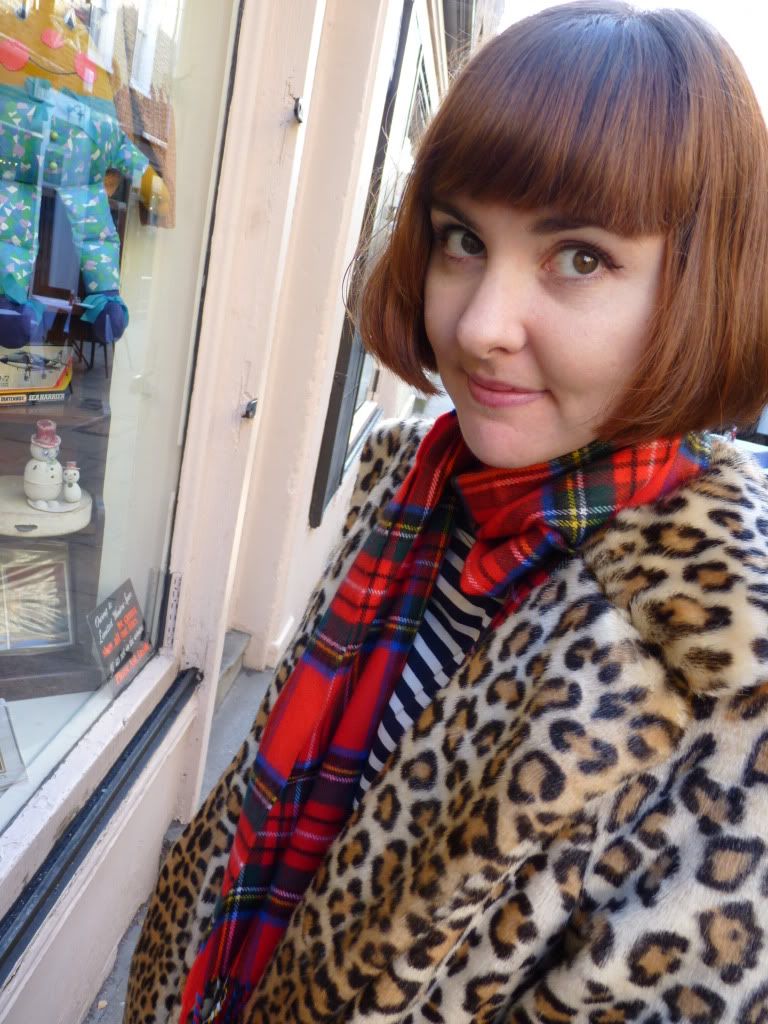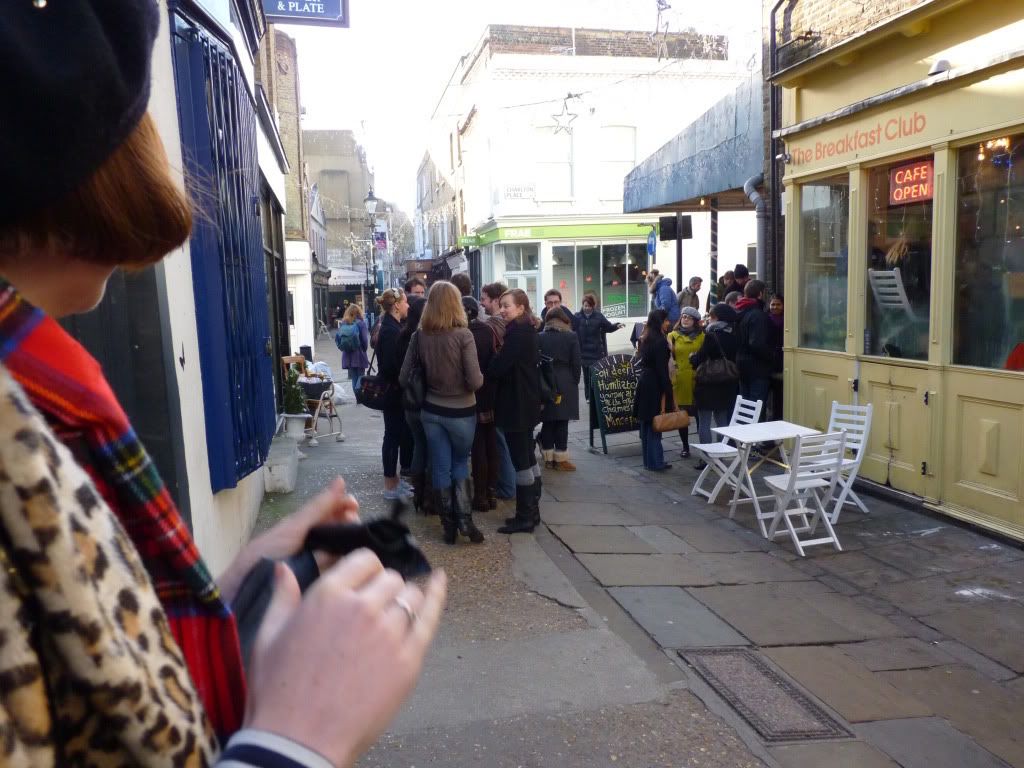 Lucky we got up early and have finished already. I can't believe people kept joining the end of the queue! Do they realise how many tables are in there? You are actually going to be waiting for the duration of the entire cafe's meals! Then you still might not get in until the next round.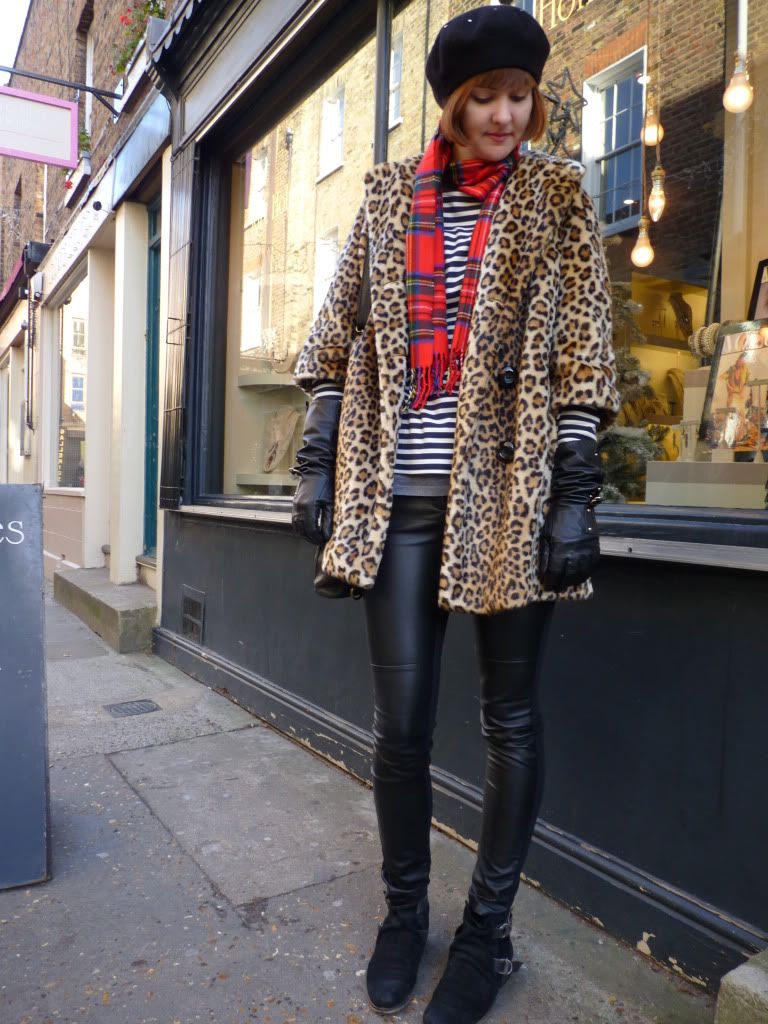 My fab leather (look) leggings and my new boots.
Coat and Breton: Topshop; Scarf and beret: Urban Outfitters; Leggings and gloves: H & M; Boots: Kurt Geiger